Deli's Choice – Wine of the Moment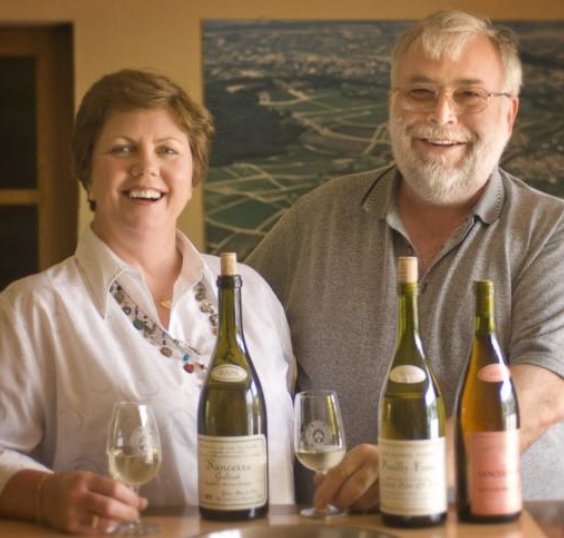 Sauvignon Blanc
"Vigne du Taureau" £13.95
Coteaux Giennois, Loire, France
---
Tasting Note
An amazing example of Sauvignon from the grand master of the region, Pascal Gitton. Pascal is famous for his unremitting demands for purity and terroir expression, and even in Giennois, a region to the north of Pouilly Fumé, his plight never ceases. Bottled only when ready to drink, this is like a Pouilly Fumé style with a chalky, mineral texture and long peachy herbaceous finish.
---
Food Match
Hearty Wholewheat Pasta with Brussels Sprouts, Cheese And Potato by Nigella Lawson

---
Pascal Gitton's vineyards are among the original vineyards of Sancerre below the pretty hilltop town of Sancerre where records suggest monks running from persecution settled and planted vines in the 15th century. To meet Pascal is to understand that here is a man who is so in tune with the vineyards of Sancerre that to produce anything as simple as a 'Sancerre' would be impossible. He produces around 25 cuvees in total and all are, in their own right, true to the region, but all are unique too.
The main body of his estate is on the plateau below the town of Sancerre in Ménétréol, where the soil is reflective of much of the commune; Portland Chalk (L'Amiral), Clay, Oxfordian Limestone, Flint (Belle Dames, X-Elis), Chalk with iron deposits and lighter clay (vignes du larrey). He also has vineyards in Pouilly Fume where he has Marl and Kimmeridgian Limestone similar to Chablis. His cellar has a vast array of 3000-5000 litre cuves for each cuvee as well as a barrel cellar where he holds a number of demi muid including those made of Hungarian, Croatian and French oak.
Our Butcher's Recommendation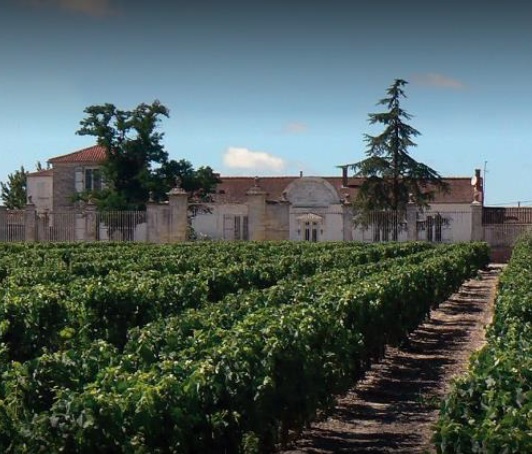 Château Saint Aubin £16.95
Medoc, Bordeaux, France
---
Tasting Note
A serious, beautifully elegant Claret combining freshness and intensity. Using five of the six permitted Bordeaux varieties, enabling each grape to provide a different strength to the overall profile. A portion of the wine has been fermented in French oak, adding a seam of spicy vanilla to the rich complex flavours.
---
Food Match
All-In-One Rib Roast with Horseradish Glaze by Nigel Slater
---
Bordeaux is a fabulous place with some amazing vistas and when you step away from the thoroughfare that is the D2, it is a remarkably calm and peaceful place and that is how we came to find Saint Aubin. This exceptional vineyard is located in the village of Jau Lignac in the very north of the Medoc region. The vineyards are actually located next to those owned by Cos d'Estournel at Goulee and are a blend of Cabernet and Merlot with a touch of Cabernet Franc and Carmenere. This is a meticulously made claret combining five of the six permitted Bordeaux. varieties.
Cabernet Sauvignon and Merlot provide the backbone of silky tannins and rich plum and cassis flavour, Cabernet Franc adds leafy raspberry notes, Carmenere brings lush cherry and chocolate and a splash of Petit Verdot gives inky depth. The wine is fermented in stainless steel and fermented in French oak barrique and typically 30,000 bottles are produced. The wine will age for another 5 or 6 years and is available in wooden cases.
Our Butcher's Recommendation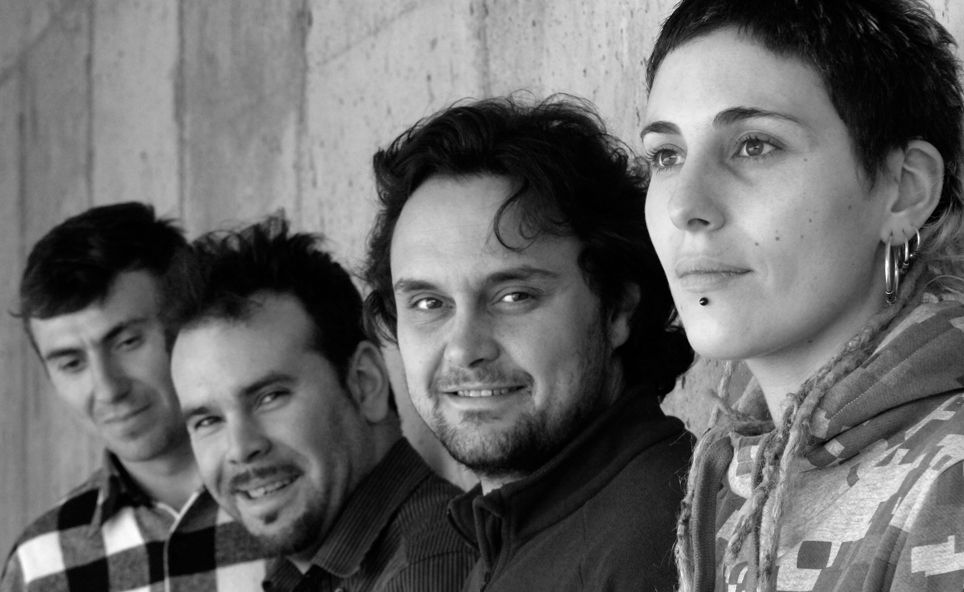 Dominio do Bibei Lalama £21.50
Ribeira Sacra, Galicia, Spain
---
Tasting Note
A blend of Mencia, Mouraton and Garnacha Tintorera
from revived ancient vineyards that have been carved into the
barren terraced hills of Ribeira Sacra a small DO in the Northwest
corner of Spain. Very broad and complex, combining savoury and
small berry fruit elements with a touch of cinnamon and smoky
aromatics.
---
Food Match
Pomegranate Glazed Duck with Bulgar, Chickpea and Pomegranate Pilaf by Silvena Rowe
  Ribeira Sacra is a remote, Atlantic influenced region in Galicia with precipitous, terraced vineyards reminiscent of the Douro or Priorat. This is extreme terroir country and Dominio do Bibei has set out to try and capture its unique character using the local and indigenous varieties that include Mencia, Garnacha, Brancellao and Mouraton for the reds and Godello, Albariño, Treixadura and Doña Blanca for the whites.
This is a bold, inspiring project and reclaiming and rebuilding the mostly abandoned, ancient terraces is a major undertaking, however what Dominio do Bibei has achieved so far has more than justified the effort and expense. It is very clear that there is so much more potential to unlock and rediscover in these vineyards and the future holds much excitement.
No stainless steel is used here, the whites being fermented and aged in French demi-muids for 15 months with a proportion being aged in concrete Nomblot eggs, whilst the reds are aged on fine lees in barrique and foudre for 18 months and released to drink after 2-3 years. These are exceptional wines and certainly at the forefront of the renaissance of one of Spain's most intriguing D.O's.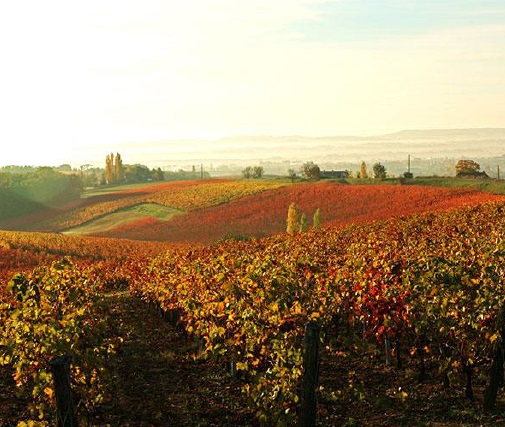 Vigné-Lourac Gaillac Doux £13.95

South West France
---
Tasting Note
This wine is a real treat. Tangy Seville orange and pear flavours mingle gracefully on the palate with notes of stem ginger and lemon zest. Very round and full of candied fruit and a touch of acidity for freshness resulting in a final long, honeyed finish. Refreshingly sweet.
  Alain Gayrel spends a great deal of his time running the local co-operative which he rescued from the edge of bankruptcy, but his main passion is producing the very highest quality Gaillac and Vin de Pays wines from grapes grown on his own estate, the Domaine Vigné-Lourac. A real success story in the area, the line of new stainless steel tanks pay testament to how dynamism and a focus on quality can secure a market for wines, even in the backwaters of south west France. Vineyards are well established, at an average of 30 years, and this clearly helps the quality focus as does Alain's dedication to his grapes during winemaking, which result in his regularly sleeping alongside the bubbling vats during the harvest.
Deli Counter Wine of the Moment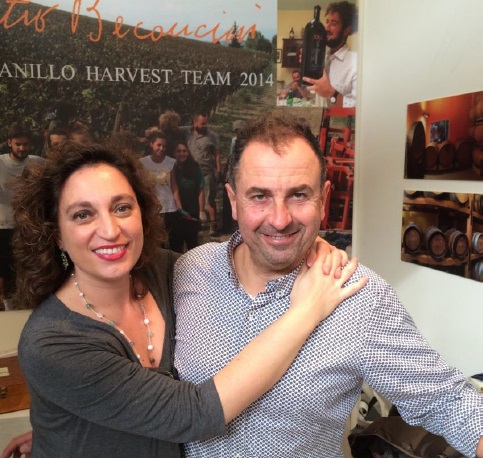 Chianti Antiche Vie £11.95
Tuscany, Italy
---
Tasting Note
Jammy Sangiovese cherry fruit and soft tannins from ageing before bottling. Bristling with cherry fruit and a smoky tang. Antiche Vie spends time in bottle before release. This is the only red in the Beconcini range not to see any oak.
---
Food Match
Spicy Mustard Crusted Lamb Chops with Garlicky Kale By Paul Rankin
  Leo Beconcini took over the reins of the business from his father. Since 1997 he and his partner Eva Bellagamba, who made the heroic decision to share his project and sacrifice her own future as an architect, have shared in the hard work and passion that is involved in creating a wonderful winery.
  They believe that the patience and caution that they showed in undertaking the studies of the local environment was the real key. The history of the winery begins well before then, in the early 1950s to be exact. Leo's grandfather was successful in purchasing the lands that he, along with his family, had already been working for some time, but as a sharecropper on the estate of the Marchesi Ridolfi family.
  His family was in fact one of the first in Tuscany to free themselves from the then-prevalent sharecropping system, and that made possible the founding of the present Pietro Beconcini Agricola. Under his grandfather, it was an agricultural operation that produced a variety of products and under his direction, on the other hand, it became strictly a viticultural and winemaking estate.