Currently there are no vaccines available to protect against coronavirus (COVID-19). The World Health Organization (WHO) and the government recommend that everyone, to protect, prevent and slow the transmission of coronavirus (COVID-19), should wash or sanitise their hands regularly.
Minimal Contact Collection
During these unusual times, we're striving to continue our impeccable service whilst keeping you and our staff, safe. Our minimal collection service allows you to order all your usual Farm Shop produce from the comfort and safety of your own home. We're offering a two day turn around time on all collections to ensure you have the freshest of products. 
minimal contact deliveries
During the ongoing COVID-19 pandemic, we appreciate that you or your loved ones may be at serious risk if you venture out of your homes. At this time, it is essential that you stay as fit and healthy as you can in order to fight illness. If you'd like a Farm Shop delivery, then please follow the steps below in order to receive a delivery of Farm Shop produce.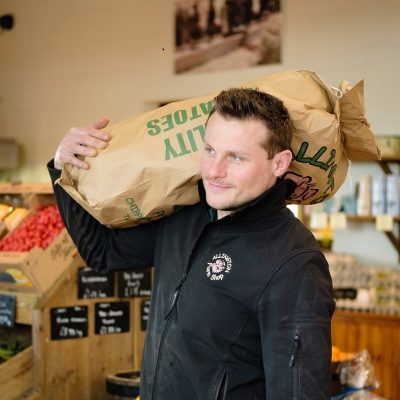 As soon as you arrive in the car park, give us a call and one of our staff members will bring your order to your car. Just open your car boot and we will pop it in there for you.