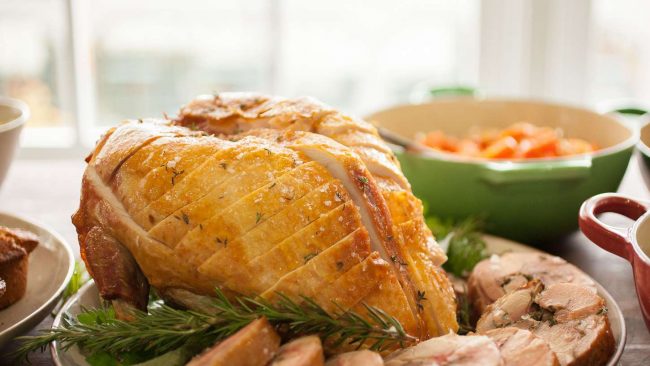 Poultry – Fresh Turkey Crowns
Fresh Turkey Crown with Giblets. Our home-reared white Turkey with the legs taken off to leave the breast meat on the bone. Our Turkeys are reared here on our farm at Allington and our partner farms. Our Turkeys are all reared on straw bedding in large barns with plenty of space, natural ventilation and light.
They are not fed any growth promoters and reach full maturity, naturally, before they are killed. Traditional methods are used to prepare the turkeys; they are killed and processed on the farm minimising their stress as a priority, turkeys are dry plucked, hand finished and then hung for up to 14 days in cold rooms. This process preserves the natural texture and enhances the superior flavour of the birds.
---
We will ask for a deposit to be paid, when you place your order with the balance to be paid on collection.
Collection Only – Christmas Meat Orders are for collection from Allington Farm Shop only. Collection dates are 22nd, 23rd & 24th December, select your preferred collection date at the checkout.
---
Please select your required weight below.