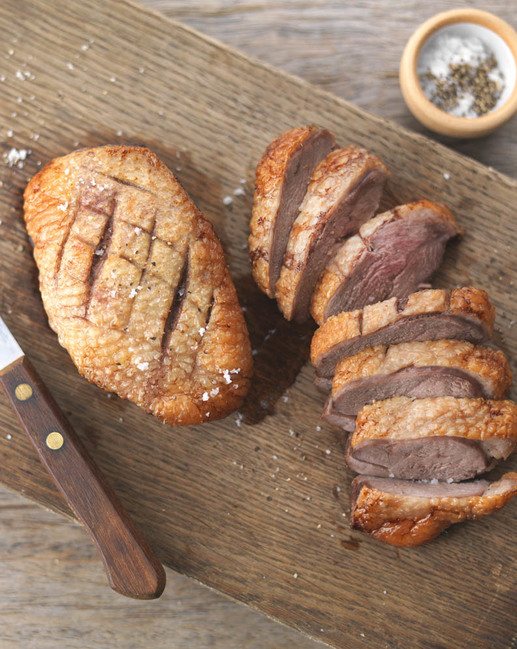 Poultry – Free Range Duck Breasts
£23.80/kg
Creedy Carver has specialised in producing the finest Free Range Duck and Chicken for over 30 years with a reputation for great flavour and great tasting poultry with a huge emphasis on bird welfare and sustainable farming.
---
The free-range duck breasts come in packs of two and weigh approximately 500g per pack. 
---
We will ask for a deposit to be paid, when you place your order with the balance to be paid on collection.
Collection Only – Christmas Meat Orders are for collection from Allington Farm Shop only. Collection dates are 22nd, 23rd & 24th December, select your preferred collection date at the checkout.
---
The final price will be calculated on the exact weight of the product, so may vary slightly from the price calculated online.
---
Please select number of packs below.