Deli's Choice – Wine of the Moment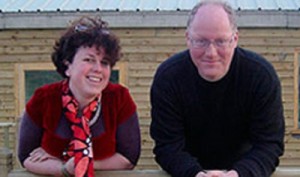 Bacchus, Kenton Vineyard £13.00 Devon, England
Tasting Note: A single varietal wine made from Bacchus grapes grown at the Vineyard. It is a highly aromatic, dry wine with crisp fruit flavours and a long finish. 11.5% alcohol.
Food Match: Bacon Rarebit with Apple Chutney by James Martin
Matthew Bernstein quit his job in London practising law to follow a dream he had had to make wine. When he discovered Kenton with its sunny aspect, perfect terroir and gently rolling vistas, he fell in love and made a purchase.
Now, several years on, he makes amazing wines from a variety of grapes, including Bacchus, Rondo and Ortega. His cellar is fitted out with small stainless steel vats and a one or two oak barrels for his one of his red wine cuvées. The wine are really among the finest in the UK, and represent great value for money.
We have searched long and hard to showcase a great English wine for Charlie Crown and with Kenton we feel we have achieved our goal.
Our Butcher's Recommendation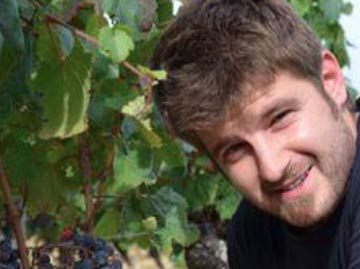 Malbec, Les Escures
Mas del Perie £15.50 Cahors, France
Tasting Note: Welcome the Malbec grape from its truly original home in the ancient land of Cahors situated midway between the Mediterranean and the Atlantic. Dark and inky black with a mass of currant fruit – the wine is nevertheless really quite approachable with the tannins quite soft and appealing. Handled, with gentleness, by the youthful hand of Fabien Jouves.
Food Match: Neck of Lamb with Lemon and Thyme by Hugh Fearnley Whittingstall
Mas de Périé is run by the young Fabien Jouves and located on the Haut Plateau south west of Cahors in Trespoux Rassiels. The soil here is complex clay and Quercy Limestone, a brilliant white limestone that is soft and very permeable.
There are incidences of gravel here and this serves to produce wines with more immediacy and freshness. There are also areas of Sidérolithique, a complex blend of sand chalk clay and mineral and where this can be found, the wines develop more complex deeper tones.
The vines are managed along biodynamic principles.
The fruit is handpicked and selected at the winery prior to ferment in inert tank of oak depending on the cuvé. The resulting wines are neither filtered nor fined, and Fabien's 5 years in Bordeaux have lent him the skill to manage the tannins extremely well.
The wines are as pure as can be, with a direct expression of the terroir and variety, holding focus and balance whilst still portraying the classic deep inky Cahors style. They have freshness, life and restraint. They will age, for sure, but to drink them now is no chore. How many Cahors can you say that of?
Our Butcher's Recommendation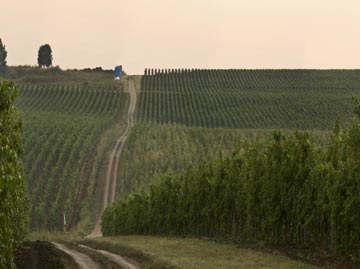 Soli Pinot Noir £13.95 Thracian Valley, Bulgaria
Tasting Note: This stunning Pinot Noir is soft and fruity but not too heavy or alcoholic and outclasses many red burgundies at the same price point. Beautiful black cherry fruit on the nose that follows through to the palate supported by silky soft tannins. This is a fabulous halfway house between Burgundy and New Zealand Pinot.
Food Match: Roast Pork with Crackling by Delia Smith
Surrounded by 220 hectares of vineyards, Edoardo Miroglio's winery is an impressive combination of architecture and modern technology in the Tracian Valley in the south of Bulgaria. This lends itself both to contemporary production of wine and to blend naturally with the environment.
The winery is surrounded by vineyards that stretch on the hills, a pond and greenery offering excellent conditions for grape growing.
Edoardo Miroglio specialises in the production of quality white, rosé and red wines, as well as sparkling wine, rakia and liqueur and as of 2013, Miroglio winery obtained certification for organic vineyards (Bouquet, Gewurztraminer, Viognier, Mavrud and Rubin) and started producing 3 new organic wines of which the Viognier & Traminer is one.
Our Recommendation for the Cheese of the Month Baron Bigod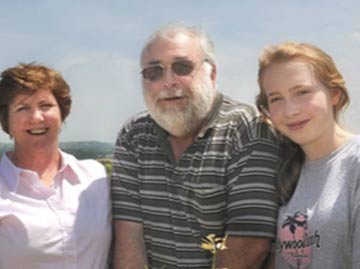 Fleurie Vers Le Mont £16.95 Beaujolais, France
Tasting Note: A serious Cru Beaujolais from the granite-rich soils of Fleurie, with great structure and supple red fruit flavours. This is Fleurie with backbone, great depth, spice, damson fruit and broad intensity in the mouth. Drink half now and keep the rest for five or more years. For the price of a simple Santenay from further north, this surely is a wine that will act as a flag-waver for the Fleurie appellation.
Food Match: Tomato Risotto by Raymond Blanc
The Domaine de Pouzac is situated in the Languedoc region, between Béziers and Pézenas, where wine has been produced since the 17th century. Today there are 40 hectares under vine and has been in the same family since 1890; Laurent Bonnet, the current owner, is the fourth generation and lives there with his wife and two children.
The "terroir" is characterised by the Thongue River which winds through the heart of the Domain. To the north of the Domain are the "Roucaniole" areas, and to the south the "Pouzac" areas.
Wooded areas with mature trees have developed along the banks of the river and since the 1950s the area has been a nature reserve thanks to the diversity of its wildlife and its flora. The vines are aged between 4 and 30 years and are worked with the utmost respect for the environment (e.g. mechanical vineyard management and restrained use of chemicals) The winery, which is partly below ground level, allows many winemaking operations to be performed using gravity, which helps to maintain the freshness of the wines. All bottling is done at the Domain.
Deli Counter Wine of the Moment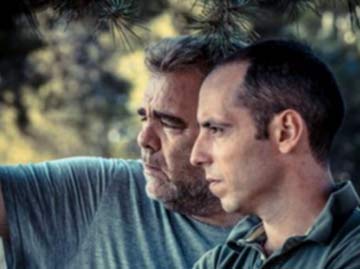 Domaine Pouzac Merlot £9.95 Côtes de Thongue, Languedoc, France
Tasting Note: This little star from southern France is rich in colour, supported by good structured tannins and has aromas of red pepper and blackcurrants. It maintains depth and complexity which proudly resembles wines from right bank Bordeaux but at a fraction of the price. Don`t miss out!
Food Match: Tomato Risotto by Raymond Blanc
Christophe Muret was once the biggest exporter of melons in France, apparently selling over a million a year to the UK alone. He lived in Moissac, famous for Chasselas eating grapes and once he decided enough was enough, he sold up and moved to the hills where Picpoul de Pinet is made and set up his own wine producing domaine, an enterprise that yields nowhere near the profits of melons, but far more life style, and so he continues on his path.
His enthusiasm for his vines, which he cultivates on a minimal intervention principle (and is in effect organic), is infectious, but it is his love of Syrah that is absolutely fantastic. His vines are set upon a garrigue filled outcrop of red clay and limestone, exposed to wind which allows the cool winds to blow over and retain freshness wines. In the cellar he is playful and humble. He is still seeking the perfect way to express the variety and the terroir, and will never stop trying. As it happens, all his wines display the skill and discipline of a great winemaker, and all represent excellent value, but it is great to know that when one is drinking a relatively humble Vin de Pays wine that so much love goes into them.