Deli's Choice – Wine of the Moment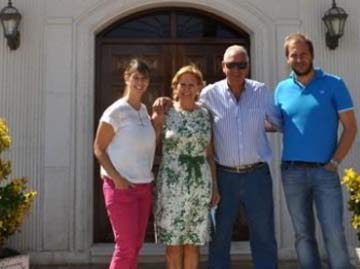 Gran Cardiel £9.50 Rueda, Spain
Tasting Note: A blend of 60% Verdejo and the remainder old vine Viura – the latter adding weight to the natural aromatics of the Verdejo. Crammed with flavours of apricot, mango, peach and passionfruit. Bright packaging and even brighter flavours
Food Match: Moroccan Baked Chicken with Chickpeas and Rice by Delia Smith
A family-owned business run with energy and flair, Bodegas Felix Lorenzo Cachazo is a winery that has used traditional winemaking methods for over 60 years. The experience and know-how of Felix Lôrenzo Cachazo, one of the founders of Rueda Appellation of Origin, have guided them to combine a deep devotion to the homeland with state-of–the-art technologies in order to make wines for you to enjoy. The name pays tribute "Conde de Cardiel", (the Cariel Count) a person who felt deep love for the extremely harsh Castilian landscape. Grapes are selected from the Estate known as "Pago del Regalado". It's position above sea level and vineyards that are planted on a combination of stony soils and old vines produce wines made with Verdejo grapes that have surprising vibrancy, expression and freshness, demonstrating the best of Rueda.
However until now very little of their wine has made it beyond Spanish borders, as all the production was snapped up by the eager Spanish consumer. Indeed Carrasviñas was the white wine served at the Laureus World Sports Awards in Barcelona, which was attended by the King of Spain and a host of sporting dignitaries.
Our Butcher's Recommendation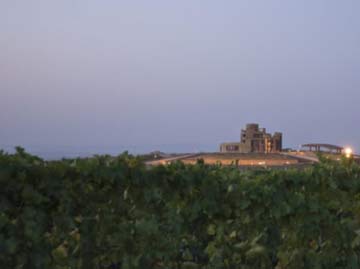 Soli Pinot Noir £13.95 Thracian Valley, Bulgaria
Tasting Note:This stunning Pinot Noir is soft and fruity but not too heavy or alcoholic and outclasses many red burgundies at the same price point. Beautiful black cherry fruit on the nose that follows through to the palate supported by silky soft tannins. This is a fabulous halfway house between Burgundy and New Zealand Pinot.
Food Match:Veal with Buccaneer's Sauce by Michel Roux
Surrounded by 220 hectares of vineyards, Edoardo Miroglio's winery is an impressive combination of architecture and modern technology in the Tracian Valley in the south of Bulgaria. This lends itself both to contemporary production of wine and to blend naturally with the environment.
The winery is surrounded by vineyards that stretch on the hills, a pond and greenery offering excellent conditions for grape growing.
Edoardo Miroglio specialises in the production of quality white, rosé and red wines, as well as sparkling wine, rakia and liqueur and as of 2013, Miroglio winery obtained certification for organic vineyards (Bouquet, Gewurztraminer, Viognier, Mavrud and Rubin) and started producing 3 new organic wines of which the Viognier & Traminer is one.
Our Butcher's Recommendation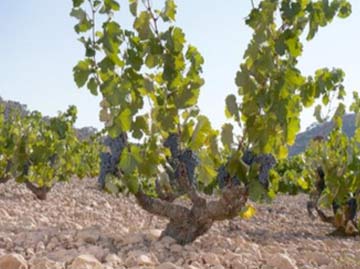 Monastrell Xenysel £10.95 Pie Franco Jumilla, Spain
Tasting Note:This is a young wine made with grapes from the oldest vines of ungrafted Monastrell . With a rich, deep cherry red colour, this wine is powerful on the nose and clean and complex with hints of ripe fruit on the palate.
Food Match: Provençal Braised Lamb with Lentils by Mike Robinson
The wines from Jumilla represent exceptional value and we are thrilled to have this producer for the Charlie Crown list, who not only make terrific wines but who have a serious ecological agenda too. The vineyards are located in the heart of the DO and consist of widely spaced, old vine Monastrell that still sit on their European rootstocks (Pie Franco). The family cultivates and lavishes attention on the vine with traditional methods, regulating the production in the vineyards with goblet pruning, hand-picked grape harvesting and a total respect for the natural environment of the valley. The fruit is fermented in stainless steel tanks in temperature-controlled conditions. The wine is aged in bottle only allowing all the delicious and concentrated fruit to shine through. This is a fabulous, juicy red wine with spice, black fruit and a refreshing vein of acidity to hold it all together.
After several generations devoted to cultivation in vineyards, the family Martinez Verdú took over from their parents, due to ecological practices in the vineyards, and using new technological innovations while at the same time remaining faithful to the autochthonous variety: Monastrell.
Deli Counter Wine of the Moment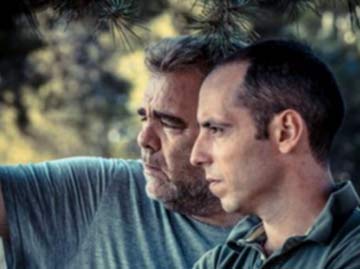 Syrah, Domaine Muret £9.75 Languedoc, France
Tasting NoteImmaculate wine making using fruit from old Syrah vines has resulted in a wine that is akin to a Crozes-Hermitages from the Northern Rhône. Deep red berry fruit with soft spicy tannins.
Food Match: Horseradish and Mustard Beef Casserole by Mary Berry
Christophe Muret was once the biggest exporter of melons in France, apparently selling over a million a year to the UK alone. He lived in Moissac, famous for Chasselas eating grapes and once he decided enough was enough, he sold up and moved to the hills where Picpoul de Pinet is made. Here he set up his own wine producing domaine, an enterprise that yields nowhere near the profits of melons, but far more life style and so he continues on his path. His enthusiasm for his vines, which he cultivates on a minimal intervention principle (and is in effect organic), is infectious, but it is his love of Syrah that is absolutely fantastic. When he talks of Syrah it is as if the volume is turned up to 11, and on visiting the vineyards it is easy to see how he can fuel this love. His vines are set upon a garrigue filled outcrop of red clay and limestone, exposed to wind which allows the cool winds to blow over and retain freshness wines. In the cellar he is playful and humble, tasting with us every cuvée of Syrah he is experimenting with, be it in tank, barrel, extended skin contact or a cuvé from dried grapes, and seeking our thoughts and approval. This of course is not needed, but it is a sign that he is still seeking the perfect way to express the variety and the terroir, and will never stop trying. As it happens, all his wines display the skill and discipline of a great winemaker, and all represent excellent value, but it is great to know that when one is drinking a relatively humble VdP wine that so much love goes into them.