Our Butcher's Recommendation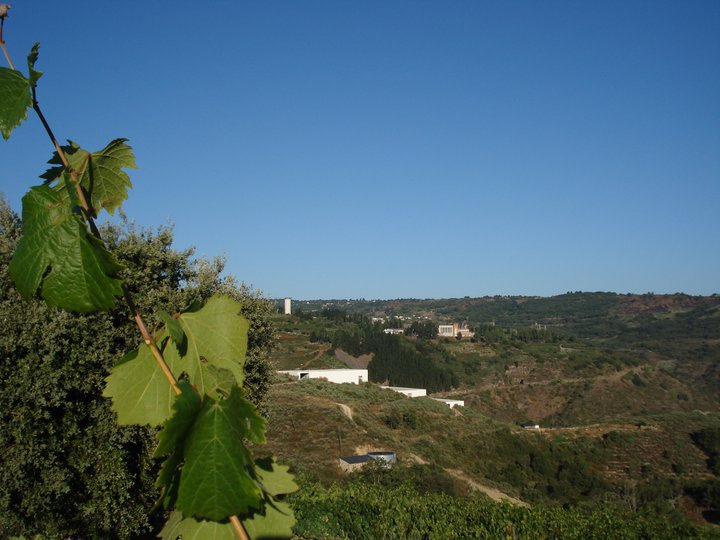 Petit Arnau de Loxarel Rosé £11.95
Tasting Note: This is an exceptional, organic rosé made up from Pinot Noir and Merlot – do not be misled by the colour! Fresh and elegant with forward fruit that could happily replace red wine for an al fresco lunch.
Food Match: Lemon Chicken by Gino D'Acampo


For more than four generations, the most important thing for the Mitjans family, located in Vilobi del Penedès 50 kms west of Barcelona and some 600 metres above sea level, has been the care of their vineyards with the aim of achieving the best quality for their wines and sparkling wines.
The name Loxarel is an inversion of the variety they seek perfect Xarel-lo, the actual estate is called Masia Can Mayol.
Now a new ethos has crept into the process, one that works on biodynamic lines and incorporates as much as nature as possible in the winemaking process, down to using goats to de-leaf the vines. The estate has a strong line in Cava production, producing one cuvee that is laid sur latte for 10 years. It is not even disgorged, which makes for a fascinating wine, and one which everyone should taste if possible.
What particularly intrigued us where the white wines, produced from Xarel-lo, Macabeu and Parellada, with one cuvee being fermented an aged in amphora. These wines have a freshness, 'top notes' that seems so rare from these varieties, and lack the earthy, slightly hard, nature of other wines we have tasted.
In short they are fresh, aromatic and clean as a whistle, but with real charm and character.
Deli's Choice – Wine of the Moment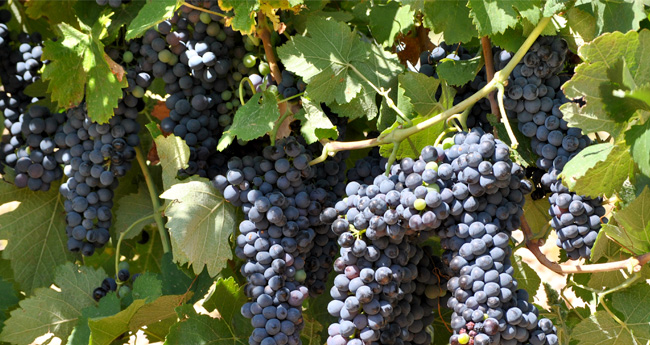 Erebo Mencia £12.50 Valdeorras, Galicia, Spain
Tasting Note: Medium cherry red colour. Intense aromas characteristic of the variety with notes of red fruits (raspberry, mulberry) mixed with floral notes. Smooth on the palate, with a remarkable fruit expression and a very good structure, which is balanced and consistent.
Food Match: Pan-Fried Pork Belly with Scallop and Squid, Caramelised Onions and a Balsamic Sauce by Tom Aikens
José Pato Oviedo, proud owner of Carballal, speaks not a word of English. In fact he doesn't speak much Spanish either, but Gallegos, a sort of Welsh Spanish that is virtually impossible to understand. No matter, when we turn up to taste his wines and visit his vineyard and cellars, it is obvious that he loves and understands his vines, he is dedicated to producing wines that represent the region, and committed to trying to be among the finest examples estates in the valley.
His cellars are spotless, and his pride in what he has built up is frankly deserved, there are plenty of bodegas in Valdeorras who go through the motions but not here, these are wines with serious aspirations.
The vineyards are located around Petin, in the heart of Valdeorras. The vineyards are located on the valley floor, with alluvial soil mixed with clay and limestone, and on the hillsides where poorer, limestone soils are the norm.
Here Godello and Mencia are the primary varieties, all fermented in stainless steel (Mencia has a strange ability to appear to be oaked when it has never seen a piece of wood), and settled prior to bottling. A simple and effective procedure producing fresh, lifted wines.
Our Butcher's Recommendation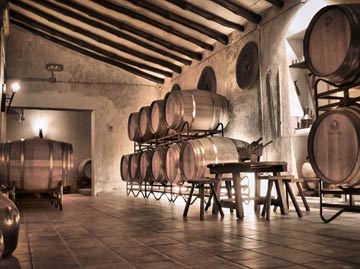 Fleurie Vers Le Mont £16.95 Beaujolais, France
Tasting Note: A serious Cru Beaujolais from the granite-rich soils of Fleurie, with great structure and supple red fruit flavours. This is Fleurie with backbone, great depth, spice, damson fruit and broad intensity in the mouth. Drink half now and keep the rest for five or more years. For the price of a simple Santenay from further north, this surely is a wine that will act as a flag-waver for the Fleurie appellation.
Food Match: Slow Roast Leg of Lamb with Chardonnay, Rosemary, Sage and Bay by Lorraine Pascale
Manoir de Carra is a well-established producer who have benefited from an injection of youthful enthusiasm and passion in the form of the sons of the house, Frederic and Damien, who look after the vineyards and winemaking now and are quickly turning it into one of the great producers of the region.
The terroir of these vineyards is impeccable, but perhaps more importantly the viticulture is leaning toward 'lutte raisonée' with a view to going fully biodynamic once the vines are through a period of 'cold turkey'. The aim here though is not to jump on any popularist bandwagons but to produce wines that are true to their origins, and that are focused, balanced and pure.
Both the Bourgogne Blanc and the Beaujolais Village, which like all the wines is unfiltered, are exceptional value and very good food wines as well. However this Vers le Mont is one of the finer crus within the beautiful, granite-rich, vineyards of Fleurie and is a totally organic wine.
The vineyards are tended without chemical products and the winemaking is hands-off to allow the terroir to express itself.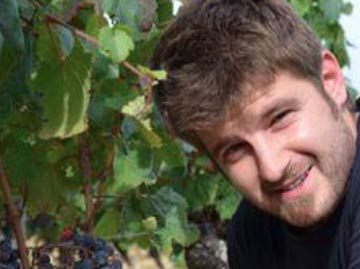 Malbec, Les Escures Mas del Perie £16.95 Cahors, France
Tasting Note: Welcome the Malbec grape from its truly original home in the ancient land of Cahors situated midway between the Mediterranean and the Atlantic. Dark and inky black with a mass of currant fruit – the wine is nevertheless really quite approachable with the tannins quite soft and appealing. Handled, with gentleness, by the youthful hand of Fabien Jouves.
Mas de Périé is run by the young Fabien Jouves and located on the Haut Plateau south west of Cahors in Trespoux Rassiels. The soil here is complex clay and Quercy Limestone, a brilliant white limestone that is soft and very permeable.
There are incidences of gravel here and this serves to produce wines with more immediacy and freshness. There are also areas of Sidérolithique, a complex blend of sand chalk clay and mineral and where this can be found, the wines develop more complex deeper tones.
The vines are managed along biodynamic principles. The fruit is handpicked and selected at the winery prior to ferment in inert tank of oak depending on the cuvé. The resulting wines are neither filtered nor fined, and Fabien's 5 years in Bordeaux have lent him the skill to manage the tannins extremely well.
The wines are as pure as can be, with a direct expression of the terroir and variety, holding focus and balance whilst still portraying the classic deep inky Cahors style. They have freshness, life and restraint. They will age, for sure, but to drink them now is no chore. How many Cahors can you say that of?
Deli Counter Wine of the Moment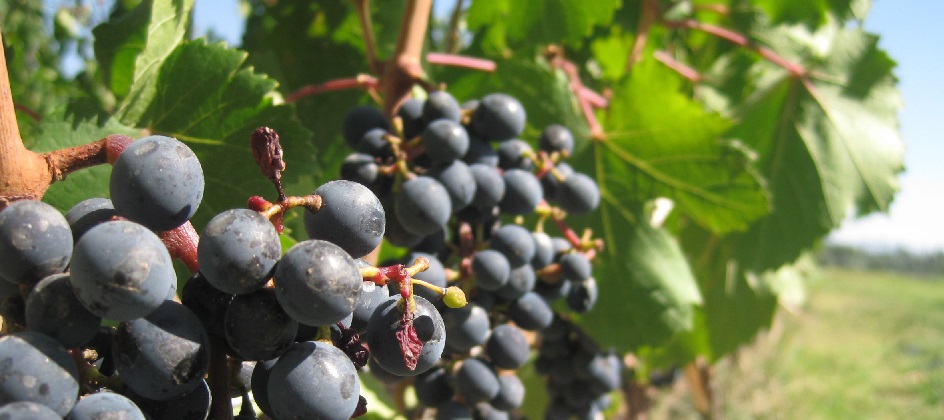 Grillo By Night £12.95 Sicily, Italy
Tasting Note: Hand-harvested 'by night' to preserve the grapes natural aromatics and freshness. This wine is an excellent alternative for Sauvignon Blanc lovers, yet much more tropical and lacking in green notes. An expressive bouquet of ripe ruby red grapefruit, pineapple and herbs leads to a rich yet bright mouthfeel with a noteable acidic core and notes of almonds.
Food Match: Stuffed Seabass by Jamie Oliver
In 1985, Aurelio Di Giovanna and his wife Barbara, initiated in-depth study of their mico-climates and soils. Following careful cloning and testing they identified the vines best suited for each vineyard. Each property was delineated into 5 unique vineyard sites: Miccina, Gerbino, and Paradiso at 350-480m above sea level in the village of Contessa Entellina (PA).
The Fiuminello and San Giacomo vineyards flourish at 700-830m above sea level in the mountains surrounding the town of Sambuca. The entire production, from the vineyards to the wine-cellar, is managed by brothers Gunther & Klaus Di Giovanna. Di Giovanna family is assisted by internationally renowned winemaking consultant group DenisDubourdieu.
Di Giovanna produces an extensive range of wines: white, rosato and red, with current annual production of 250,000 bottles, all following strict organic guidelines. The Di Giovanna family is committed to organic practices in their vineyards and winery, preserving their land and history. All of their products are certified organic through Suolo e Salute srl. Since 1997.