May 2016
Wines of the Month
Deli's Choice – Wine of the Moment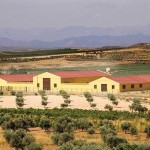 Betola Tinto £9.75 Jumilla, Spain
Tasting Note: Three varieties make up the blend in this lovely, medium weight red. Monastrell, Syrah and Cabernet Sauvignon. Damson, spice and cassis fruits lead onto a nice grippy palate.
Food Match: Simple Short Rib of Beef by Nigel Barden
Pío del Ramo cultivates a selection of acres located at the best plains where he gently takes care of his vines, from their origin until gathering. The winery has several vine plots, carefully farmed and located on calcareous soil (the best suited for production, given the concentration produced) in Jumilla, Ontur, Albatana and Chinchilla.
The vineyards enjoy continental climate; softened in part by the Mediterranean sea, in the east; and hardened by La Mancha mesa, in the west. You would probably describe it as an arid climate with not much rain and it really is under such extreme climate where, against what would seem logical, the genesis of what will become an excellent wine takes place.
The reason is that this climate favors a healthy growth, both for the plant and the fruit. The lack of humidity makes minimal handling required, since rot cannot happen within the drought. It is partly down to these conditions, they can get healthier, more ecologically produced wines.
Our Butcher's Recommendation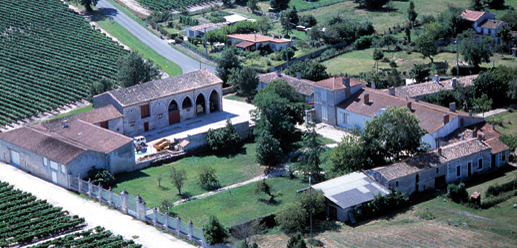 Château Saint Aubin £16.95 Medoc, Bordeaux
Tasting Note: A serious, beautifully elegant Claret combining freshness and intensity. Using five of the six permitted Bordeaux varieties, enabling each grape to provide a different strength to the overall profile. A portion of the wine has been fermented in French oak, adding a seam of spicy vanilla to the rich complex flavours.
Food Match: Balsamic Glazed Lamb with Marinated Courgette Ribbons by Gino d'Acampo
Bordeaux is a fabulous place with some amazing vistas and when you step away from the thoroughfare that is the D2, it is a remarkably calm and peaceful place and that is how we came to find Saint Aubin. This exceptional vineyard is located in the village of Jau Lignac in the very north of the Medoc region.
The vineyards are actually located next to those owned by Cos d'Estournel at Goulee and are a blend of Cabernet and Merlot with a touch of Cabernet Franc and Carmenere. This is a meticulously made claret combining five of the six permitted Bordeaux. varieties. Cabernet Sauvignon and Merlot provide the backbone of silky tannins and rich plum and cassis flavour, Cabernet Franc adds leafy raspberry notes, Carmenere brings lush cherry and chocolate and a splash of Petit Verdot gives inky depth.
The wine is fermented in stainless steel and fermented in French oak barrique and typically 30,000 bottles are produced. The wine will age for another 5 or 6 years and is available in wooden cases.
Our Butcher's Recommendation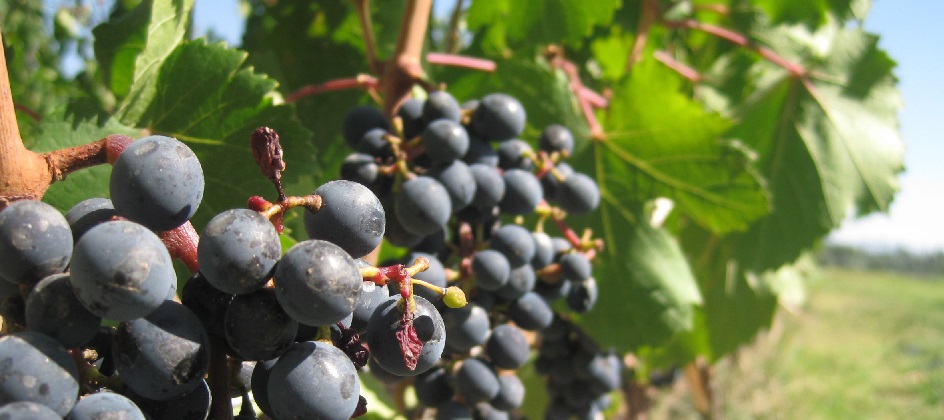 Erebo Mencia £12.50 Valdeorras, Galicia, Spain
Tasting Note: Medium cherry red colour. Intense aromas characteristic of the variety with notes of red fruits (raspberry, mulberry) mixed with floral notes. Smooth on the palate, with a remarkable fruit expression and a very good structure, which is balanced and consistent.
Food Match: Spiced Soy Roast Chicken by Paul Rankin
José Pato Oviedo, proud owner of Carballal, speaks not a word of English. In fact
he doesn't speak much Spanish either, but Gallegos, a sort of Welsh Spanish that is virtually impossible to understand.
No matter, when we turn up to taste his wines and visit his vineyard and cellars, it is obvious that he loves and understands his vines, he is dedicated to producing wines that represent the region, and committed to trying to be among the finest examples estates in the valley. His cellars are spotless, and his pride in what he has built up is frankly deserved, there are plenty of bodegas in Valdeorras who go through the motions but not here, these are wines with serious aspirations.
The vineyards are located around Petin, in the heart of Valdeorras. The vineyards are located on the valley floor, with alluvial soil mixed with clay and limestone, and on the hillsides where poorer, limestone soils are the norm. Here Godello and Mencia are the primary varieties, all fermented in stainless steel (Mencia has a strange ability to appear to be oaked when it has never seen a piece of wood), and settled prior to bottling. A simple and effective procedure producing fresh, lifted wines.
Our Recommendation for the Cheese of the Month Oxford Blue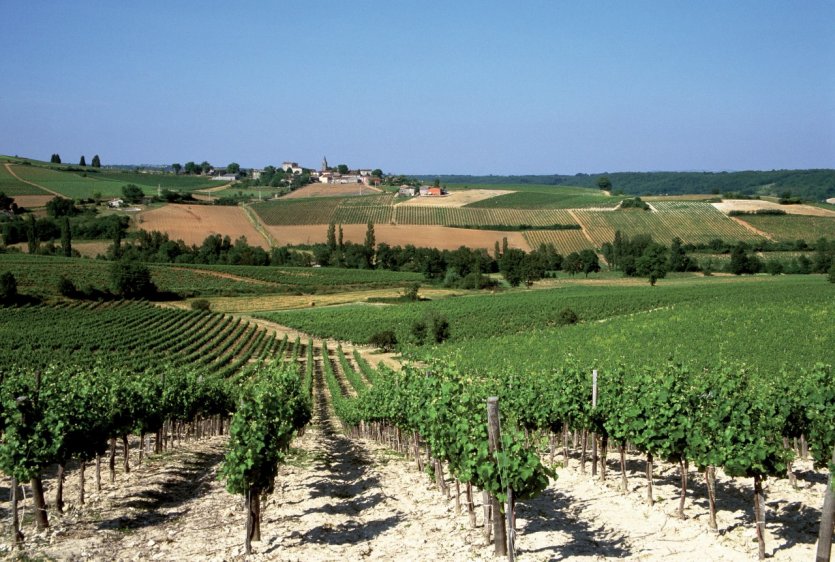 Vigné-Lourac Gaillac Doux £13.95 South West France
Tasting Note: This wine is a real treat. Tangy Seville orange and pear flavours mingle gracefully on the palate with notes of stem ginger and lemon zest. Very round and full of candied fruit and a touch of acidity for freshness resulting in a final long, honeyed finish. Refreshingly sweet.
Alain Gayrel spends a great deal of his time running the local co-operative which he rescued from the edge of bankruptcy, but his main passion is producing the very highest quality Gaillac and Vin de Pays wines from grapes grown on his own estate, the Domaine Vigné-Lourac.
A real success story in the area, the line of new stainless steel tanks pay testament to how dynamism and a focus on quality can secure a market for wines, even in the backwaters of south west France.
Vineyards are well established, at an average of 30 years, and this clearly helps the quality focus as does Alain's dedication to his grapes during winemaking, which result in his regularly sleeping alongside the bubbling vats during the harvest.
Deli Counter Wine of the Moment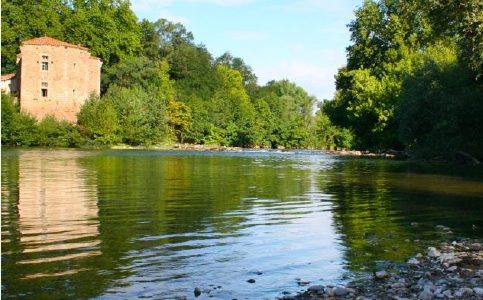 Muret Picpoul de Pinet £10.95 Languedoc, France
Tasting Note: Produced in the rolling hills overlooking the Mediterranean, this is fresh, vibrant and a great alternative to Sauvignon Blanc. If you typically enjoy drinking Pinot Grigio, we urge you to try this. Picpoul is a variety that is fast gaining popularity thanks to its zesty, wild herb flavour, with a touch of peach. Pairs well with fish and salads.
Food Match: Tom Yum Soup by John Torode
Christophe Muret was once the biggest exporter of melons in France, apparently selling over a million a year to the UK alone. He lived in Moissac, famous for Chasselas eating grapes and once he decided enough was enough, he sold up and moved to the hills where Picpoul de Pinet is made and set up his own wine producing domaine, an enterprise that yields nowhere near the profits of melons, but far more life style, and so he continues on his path.
His enthusiasm for his vines, which he cultivates on a minimal intervention principle (and is in effect organic), is infectious, but it is his love of Syrah that is absolutely fantastic. His vines are set upon a garrigue filled outcrop of red clay and limestone, exposed to wind which allows the cool winds to blow over and retain freshness wines. In the cellar he is playful and humble. He is still seeking the perfect way to express the variety and the terroir, and will never stop trying. As it happens, all his wines display the skill and discipline of a great winemaker, and all represent excellent value, but it is great to know that when one is drinking a relatively humble Vin de Pays wine that so much love goes into them.