Deli's Choice – Wine of the Moment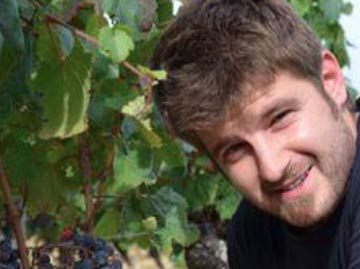 Malbec, Les Escures Mas del Perie £15.95 Cahors, France
Tasting Note: Welcome the Malbec grape from its truly original home in the ancient land of Cahors situated midway between the Mediterranean and the Atlantic. Dark and inky black with a mass of currant fruit – the wine is nevertheless really quite approachable with the tannins quite soft and appealing. Handled, with gentleness, by the youthful hand of Fabien Jouves.
Food Match: Roast Wild Duck with Blackberry Sauce and Celeriac Purée by Raymond Blanc
Mas de Périé is run by the young Fabien Jouves and located on the Haut Plateau south west of Cahors in Trespoux Rassiels. The soil here is complex clay and Quercy Limestone, a brilliant white limestone that is soft and very permeable. There are incidences of gravel here and this serves to produce wines with more immediacy and freshness. There are also areas of Sidérolithique, a complex blend of sand chalk clay and mineral and where this can be found, the wines develop more complex deeper tones.
The vines are managed along biodynamic principles. The fruit is handpicked and selected at the winery prior to ferment in inert tank of oak depending on the cuvé. The resulting wines are neither filtered nor fined, and Fabien's 5 years in Bordeaux have lent him the skill to manage the tannins extremely well.
The wines are as pure as can be, with a direct expression of the terroir and variety, holding focus and balance whilst still portraying the classic deep inky Cahors style. They have freshness, life and restraint. They will age, for sure, but to drink them now is no chore. How many Cahors can you say that of?
Our Butcher's Recommendation
Château Saint Aubin £16.95 Medoc, Bordeaux
Tasting Note: A serious, beautifully elegant Claret combining freshness and intensity. Using five of the six permitted Bordeaux. varieties, each grape provides a different strength to the overall profile. A portion of the wine has been fermented in French oak, adding a seam of spicy vanilla to the rich complex flavours.
Food Match: Horseradish and Mustard Beef Casserole by Mary Berry
Bordeaux is a fabulous place with some amazing vistas and when you step away from the thoroughfare that is the D2, it is a remarkably calm and peaceful place and that is how we came to find Saint Aubin. This exceptional vineyard is located in the village of Jau Lignac in the very north of the Medoc region. The vineyards are actually located next to those owned by Cos d'Estournel at Goulee and are a blend of Cabernet and Merlot with a touch of Cabernet Franc and Carmenere. This is a meticulously made claret combining five of the six permitted Bordeaux. varieties. Cabernet Sauvignon and Merlot provide the backbone of silky tannins and rich plum and cassis flavour, Cabernet Franc adds leafy raspberry notes, Carmenere brings lush cherry and chocolate and a splash of Petit Verdot gives inky depth. The wine is fermented in stainless steel and fermented in French oak barrique and typically 30,000 bottles are produced. The wine will age for another 5 or 6 years and is available in wooden cases.
Our Butcher's Recommendation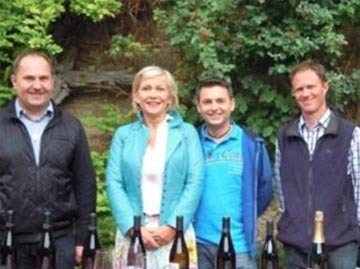 Fleurie Vers Le Mont £16.95 Beaujolais, France
Tasting Note: A serious Cru Beaujolais from the granite-rich soils of Fleurie, with great structure and supple red fruit flavours. This is Fleurie with backbone, great depth, spice, damson fruit and broad intensity in the mouth. Drink half now and keep the rest for five or more years. For the price of a simple Santenay from further north, this surely is a wine that will act as a flag-waver for the Fleurie appellation.
Food Match: Pan-Fried Pork Belly With Scallop And Squid, Caramelised Onions And A Balsamic Sauce by Tom Aikens
Manoir de Carra is a well-established producer who have benefited from an injection of youthful enthusiasm and passion in the form of the sons of the house, Frederic and Damien, who look after the vineyards and winemaking now and are quickly turning it into one of the great producers of the region. The terroir of these vineyards is impeccable, but perhaps more importantly the viticulture is leaning toward 'lutte raisonée' with a view to going fully biodynamic once the vines are through a period of 'cold turkey'. The aim here though is not to jump on any popularist bandwagons but to produce wines that are true to their origins, and that are focused, balanced and pure.
Both the Bourgogne Blanc and the Beaujolais Village, which like all the wines is unfiltered, are exceptional value and very good food wines as well. However this Vers le Mont is one of the finer crus within the beautiful, granite-rich, vineyards of Fleurie and is a totally organic wine.
The vineyards are tended without chemical products and the winemaking is hands- off to allow the terroir to express itself.
Our Recommendation for the Cheese of the Month Saint Giles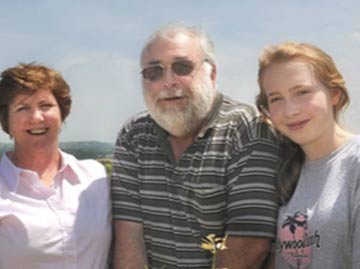 Sauvignon Blanc "Vigne du Taureau"
£13.95 Coteaux Giennois Loire, France
Tasting Note: An amazing example of Sauvignon from the grand master of the region, Pascal Gitton. Pascal is famous for his unremitting demands for purity and terroir expression, and even in Giennois, a region to the north of Pouilly Fumé his plight never ceases. Bottled only when ready to drink, this is like a Pouilly Fumé in style with a chalky, mineral texture and long peachy herbaceous finish.
Pascal Gitton's vineyards are among the original vineyards of Sancerre below the pretty hilltop town of Sancerre where records suggest monks running from persecution settled and planted vines in the 15th century. To meet Pascal is to understand that here is a man who is so in tune with the vineyards of Sancerre that to produce anything as simple as a 'Sancerre' would be impossible. He produces around 25 cuvees in total and all are, in their own right, true to the region, but all are unique too. The main body of his estate is on the plateau below the town of Sancerre in Ménétréol, where the soil is reflective of much of the commune; Portland Chalk (L'Amiral), Clay, Oxfordian Limestone, Flint (Belle Dames, X-Elis), Chalk with iron deposits and lighter clay (vignes du larrey). He also has vineyards in Pouilly Fumé where he has Marl and Kimmeridgian Limestone similar to Chablis. His cellar has a vast array of 3000-5000 litre cuves for each cuvee as well as a barrel cellar where he holds a number of demi muid including those made of Hungarian, Croatian and French oak.
Deli Counter Wine of the Moment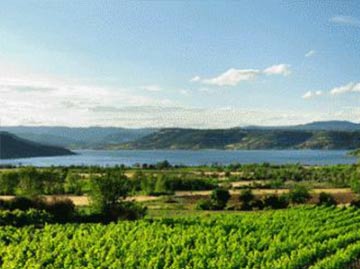 Domaine Muret Viognier £9.95 Languedoc, France
Tasting Note: Beautifully floral, aromatic, dry white with elements of pears, honeydew melon and rose water. Medium weight and rounded, ideal aperitif wine and a nice alternative to Chardonnay.
Food Match: Veal Parmigiana by Jamie Oliver
Christophe Muret was once the biggest exporter of melons in France, apparently selling over a million a year to the UK alone. He lived in Moissac, famous for Chasselas eating grapes and once he decided enough was enough, he sold up and moved to the hills where Picpoul de Pinet is made and set up his own wine producing domaine, an enterprise that yields nowhere near the profits of melons, but far more life style, and so he continues on his path.
His enthusiasm for his vines, which he cultivates on a minimal intervention principle (and is in effect organic), is infectious, but it is his love of Syrah that is absolutely fantastic. His vines are set upon a garrigue filled outcrop of red clay and limestone, exposed to wind which allows the cool winds to blow over and retain freshness wines. In the cellar he is playful and humble. He is still seeking the perfect way to express the variety and the terroir, and will never stop trying. As it happens, all his wines display the skill and discipline of a great winemaker, and all represent excellent value, but it is great to know that when one is drinking a relatively humble Vin de Pays wine that so much love goes into them.