June 2016
Wines of the Month
Deli's Choice – Wine of the Moment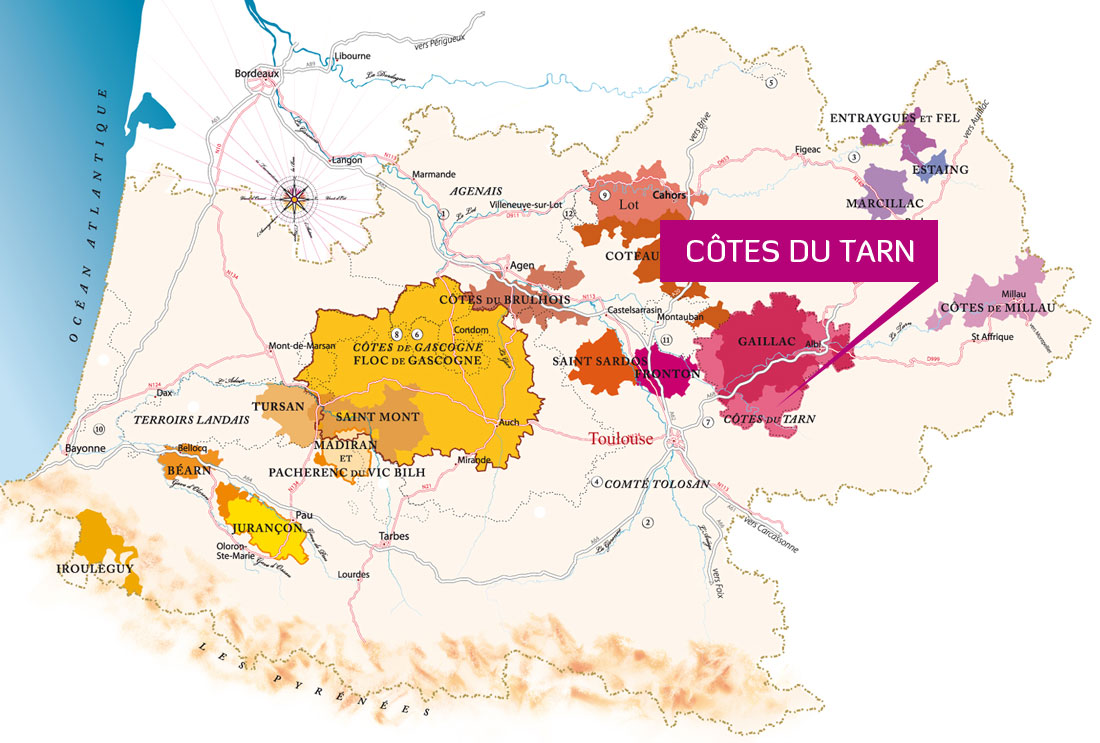 Meritz Sauvignon Blanc £9.75 Côtes Du Tarn, France
Tasting Note: Alain and Vincent Gayrel have put their stamp on this wine with fresh gooseberry aromas and a lingering clean citrus finish. A dry and clean wine which works extremely well with goat's cheese, fish or seafood.
Our Food Match: Asparagus Risotto by Phil Vickery
Alain Gayrel spends a great deal of his time running the local co-operative which he rescued from the edge of bankruptcy, but his main passion is producing the very highest quality Gaillac and Vin de Pays wines from grapes grown on his own estate, the Domaine Vigné-Lourac.
A real success story in the area, the line of new stainless steel tanks pay testament to how dynamism and a focus on quality can secure a market for wines, even in the backwaters of south west France. Vineyards are well established, at an average of 30 years, and this clearly helps the quality focus as does Alain's dedication to his grapes during winemaking, which result in his regularly sleeping alongside the bubbling vats during the harvest.
The wines from the Gayrel family represent excellent value for money and as well as some real interest in terms of varietal character and charm. The Braucol is a variety rarely seen these days but produces a rich, surprisingly silky wine full of autumn fruit and spice.
Our Butcher's Recommendation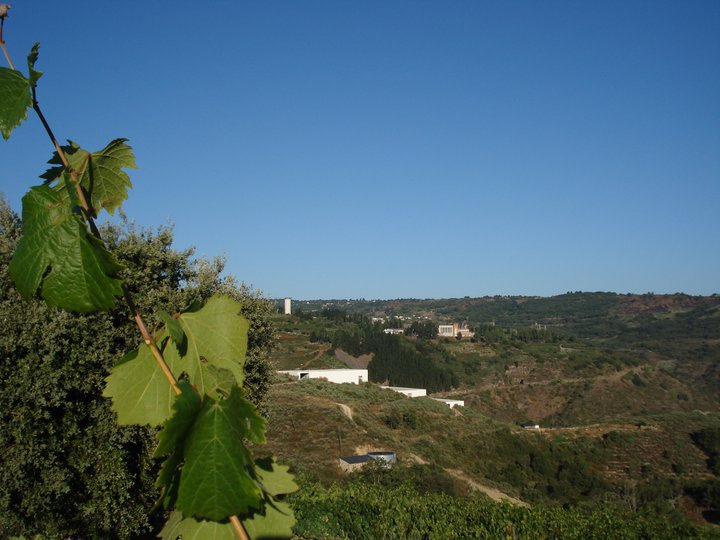 Dominio do Bibei Lalama £21.50 Ribeira Sacra, Galicia, Spain
Tasting Note: A blend of Mencia, Mouraton and Garnacha Tintorera
from revived ancient vineyards that have been carved into the
barren terraced hills of Ribeira Sacra a small DO in the Northwest
corner of Spain. Very broad and complex, combining savoury and
small berry fruit elements with a touch of cinnamon and smoky
aromatics
Food Match: Neck of Lamb with Lemon and Thyme by Hugh
Fearnley-Whittingstall
Ribeira Sacra is a remote, Atlantic influenced region in Galicia with precipitous, terraced vineyards reminiscent of the Douro or Priorat.
This is extreme terroircountry and Dominio do Bibei has set out to try and capture its unique character using the local and indigenous varieties that include Mencia, Garnacha, Brancellao and Mouraton for the reds and Godello, Albariño, Treixadura and Doña Blanca for
the whites. This is a bold, inspiring project and reclaiming and rebuilding the mostly abandoned, ancient terraces is a major undertaking, however what Dominio do Bibei has achieved so far has more than justified the effort and expense.
It is very clear that there is so much more potential to unlock and rediscover in these vineyards and the future holds much excitement. No stainless steel is used here, the whites being fermented and aged in French demi-muids for 15 months with a proportion being aged in concrete Nomblot eggs, whilst the reds are aged on fine lees in barrique and foudre for 18 months and released to drink after 2-3 years.
These are exceptional wines and certainly at the forefront of the renaissance of one of Spain's most intriguing D.O's.
Our Butcher's Recommendation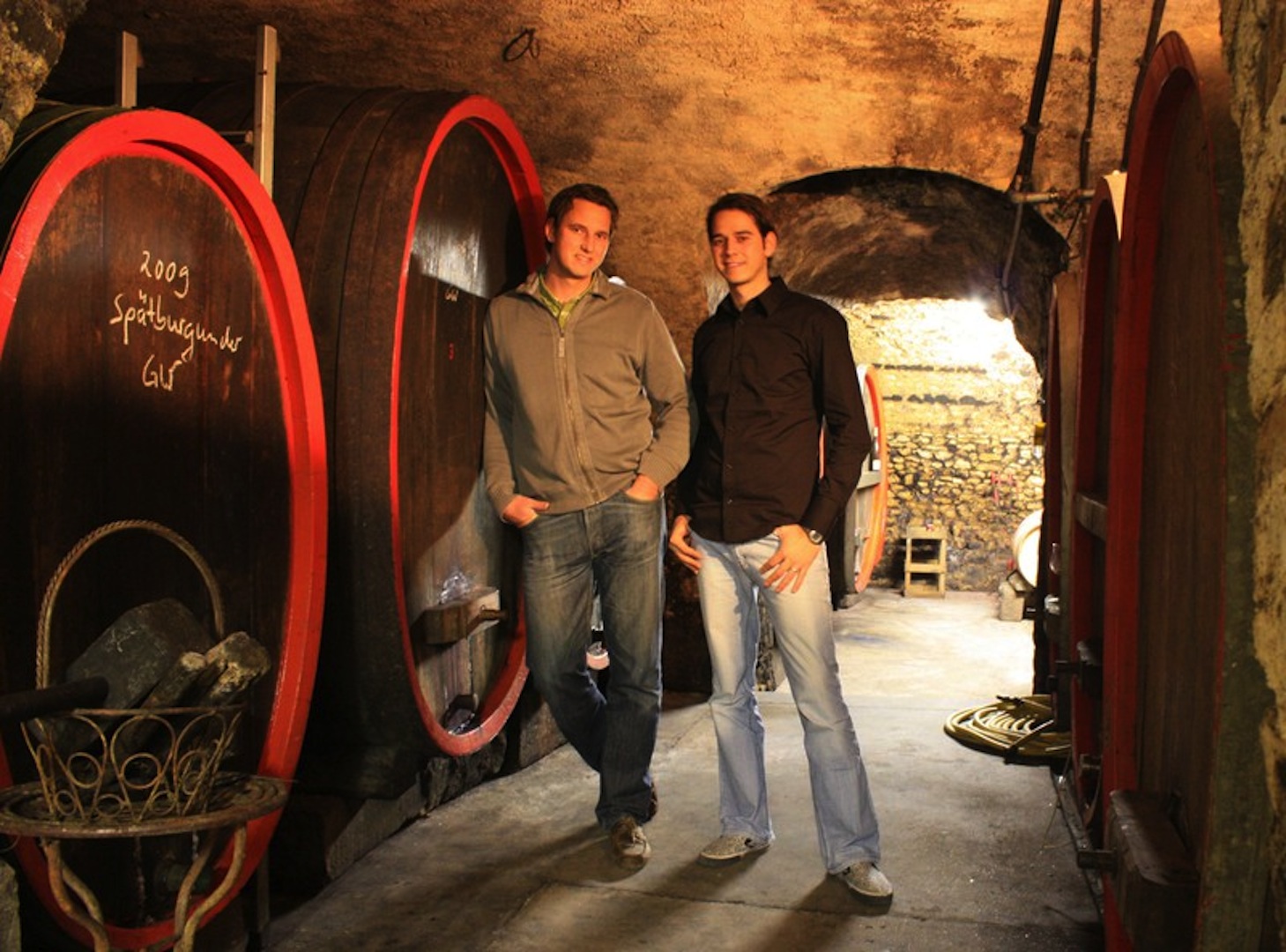 Thörle Weissburgunder £14.95 Rheinhessen, Germany
Tasting Note: Nice brilliant yellow colour with green tints. Nose. Pleasant and intense with notes of yellow ripe fruits. Smooth structure on the palate with a good length of finish. Intense note of salty-mineralic limestone, elegant and with great finesse and creaminess.
Food Match: Home-made Chicken Kiev with Mashed Potato and Green Beans by John Torode
In 2006 Christoph and his brother Johannes have worked together, having left their jobs, to take care of the family domaine in Saulheim, a little inland from Oppenheim and the mighty Rhine. The vineyards lie on a mixture of light clay, limestone red sandy loam and in places flint and schist.
All vineyard management is now undertaken organically with a move to biodynamic imminent, a brave step given that a lot of producers still believe this to be akin to witch craft. In the cellar, the work in the vineyard is allowed to sustain by allowing natural ferments and minimal handling. In some instances the wines reflect a more salt/mineral character, a style that they have found naturally occurs in dry Rieslings from the calcareous soils.
The Lagen, or single vineyard wines (Cru) are exceptional for their expression and Holle being the most impressive of the lot. What also captivated the imagination was the Spatburgunder, or Pinot Noir, which is a wine that carries all the delicate, fragrant hallmarks of the variety as well as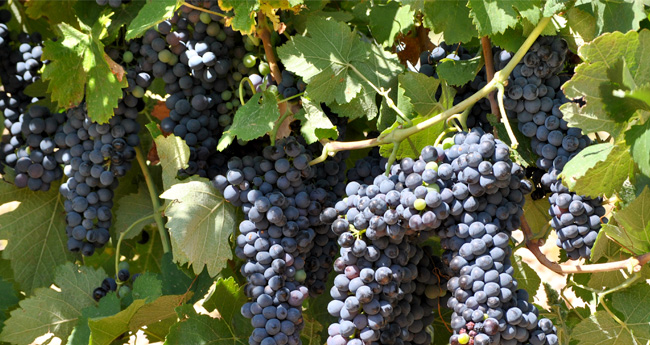 Soli Pinot Noir £13.95 Thracian Valley, Bulgaria
Tasting Note: This stunning Pinot Noir is soft and fruity but not too heavy or alcoholic and outclasses many red burgundies at the same price point. Beautiful black cherry fruit on the nose that follows through to the palate supported by silky soft tannins. This is a fabulous halfway house between Burgundy and New Zealand Pinot.
Surrounded by 220 hectares of vineyards, Edoardo Miroglio's winery is an impressive combination of architecture and modern technology in the Tracian Valley in the south of Bulgaria.
This lends itself both to contemporary production of wine and to blend naturally with the environment. The winery is surrounded by vineyards that stretch on the hills, a pond and greenery offering excellent conditions for grape growing.
Edoardo Miroglio specialises in the production of quality white, rosé and red wines, as well as sparkling wine, rakia and liqueur and as of 2013, Miroglio winery obtained certification for organic vineyards (Bouquet, Gewurztraminer, Viognier, Mavrud and Rubin) and started producing 3 new organic wines of which the Viognier & Traminer is one.
Deli Counter Wine of the Moment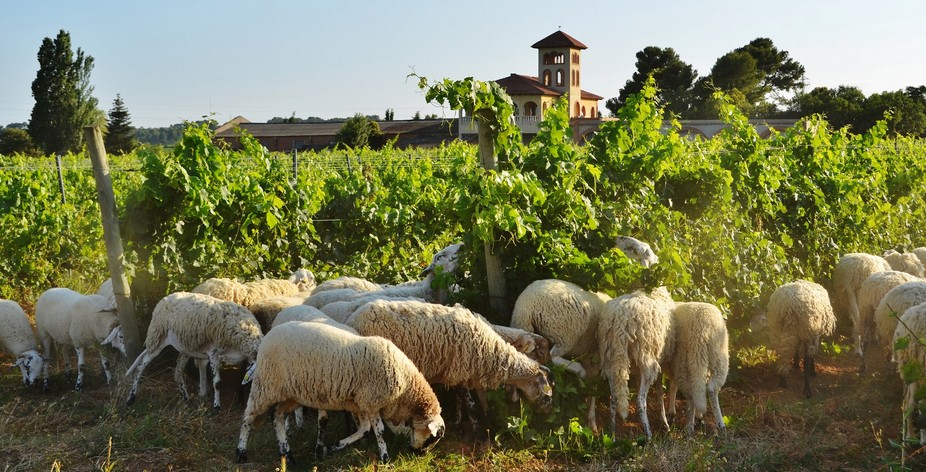 Petit Arnau de Loxarel Rosé £11.95 Penedes, Spain
Tasting Note: This is an exceptional, organic rosé made up from Pinot Noir and Merlot – do not be misled by the colour! Fresh and elegant with forward fruit that could happily replace red wine for an al fresco lunch.
Food Match: Crab Cakes with a Tomato, Crab and Basil Dressing by Rick Stein
For more than four generations, the most important thing for the Mitjans family, located in Vilobi del Penedès 50 kms west of Barcelona and some 600 metres above sea level, has been the care of their vineyards with the aim of achieving the best quality for their wines and sparkling wines.
The name Loxarel is an inversion of the variety they seek perfect Xarel-lo, the actual estate is called Masia Can Mayol. Now a new ethos has crept into the process, one that works on biodynamic lines and incorporates as much as nature as possible in the winemaking process, down to using goats to de-leaf the vines.
The estate has a strong line in Cava production, producing one cuvee that is laid sur latte for 10 years. It is not even disgorged, which makes for a fascinating wine, and one which everyone should taste if possible. What particularly intrigued us where the white wines, produced from Xarel-lo, Macabeu and Parellada, with one cuvee being fermented an aged in amphora.
These wines have a freshness, 'top notes' that seems so rare from these varieties, and lack the earthy, slightly hard, nature of other wines we have tasted. In short they are fresh, aromatic and clean as a whistle, but with real charm and character.