Allington Bar Farm
Chippenham, Wiltshire
Three generations of farmers
Our family have farmed at Allington Bar Farm, near Chippenham, as tenants, for 3 generations.
We farm approx. 700 acres at Allington Bar and in the local area, growing cereal crops, potatoes & grass and rearing Cattle, Pigs & Sheep.
We rear mainly traditional British breeds, using less intensive farming methods, we believe that because these breeds are slower maturing the meat has more flavour.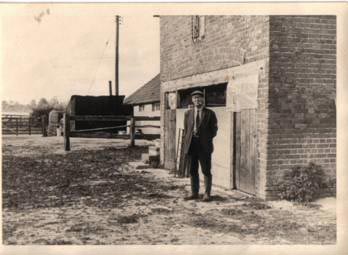 Beautiful Beef Cattle
Our beef animals are mainly our native Hereford and Aberdeen Angus breeds. We also rear Limousin, Belgian Blue & Simmental beef cattle. They are raised & matured at a natural pace on grass & our homegrown cereals without hurrying the process or feeding unnecessarily high protein compounds & growth promoters. All of our cattle spend most of the year grazing on grass in the field, usually from April to November.
Our Sheep
Our lambs are bred on the farm and are reared naturally on grass. We have mainly Suffolk & some of the continental Texel breeds of sheep. We lamb in two groups. We begin in January & lamb roughly 100 ewes. The second group lambs in early March & finishes in April. We lamb in these two groups to enable a consistent flow of lambs through the Farm Shop. The sheep are shorn in May or June, depending on the weather. The wool is then sent to the British Wool Board.
The Perfect Pigs
Our Pork pigs are all reared on our farm. They are loose housed on straw bedding & fed on cereals grown on the farm. We do not use high protein compounds or growth promoters. We predominately rear Large Whites which are a large, lean white breed. Other breeds include Landrace & Gloucester Old Spot.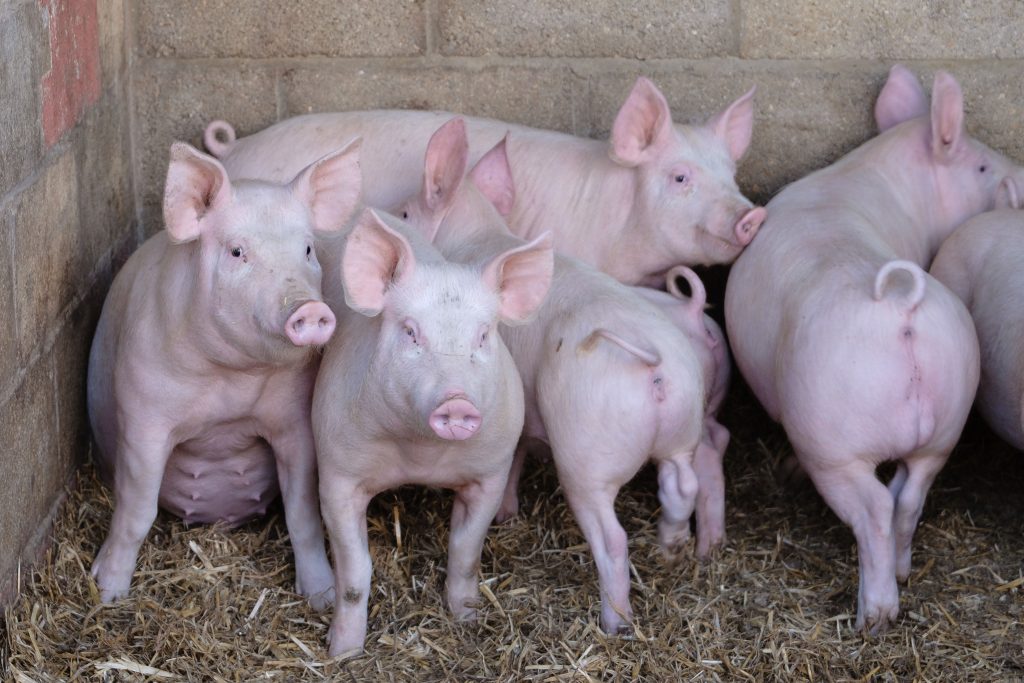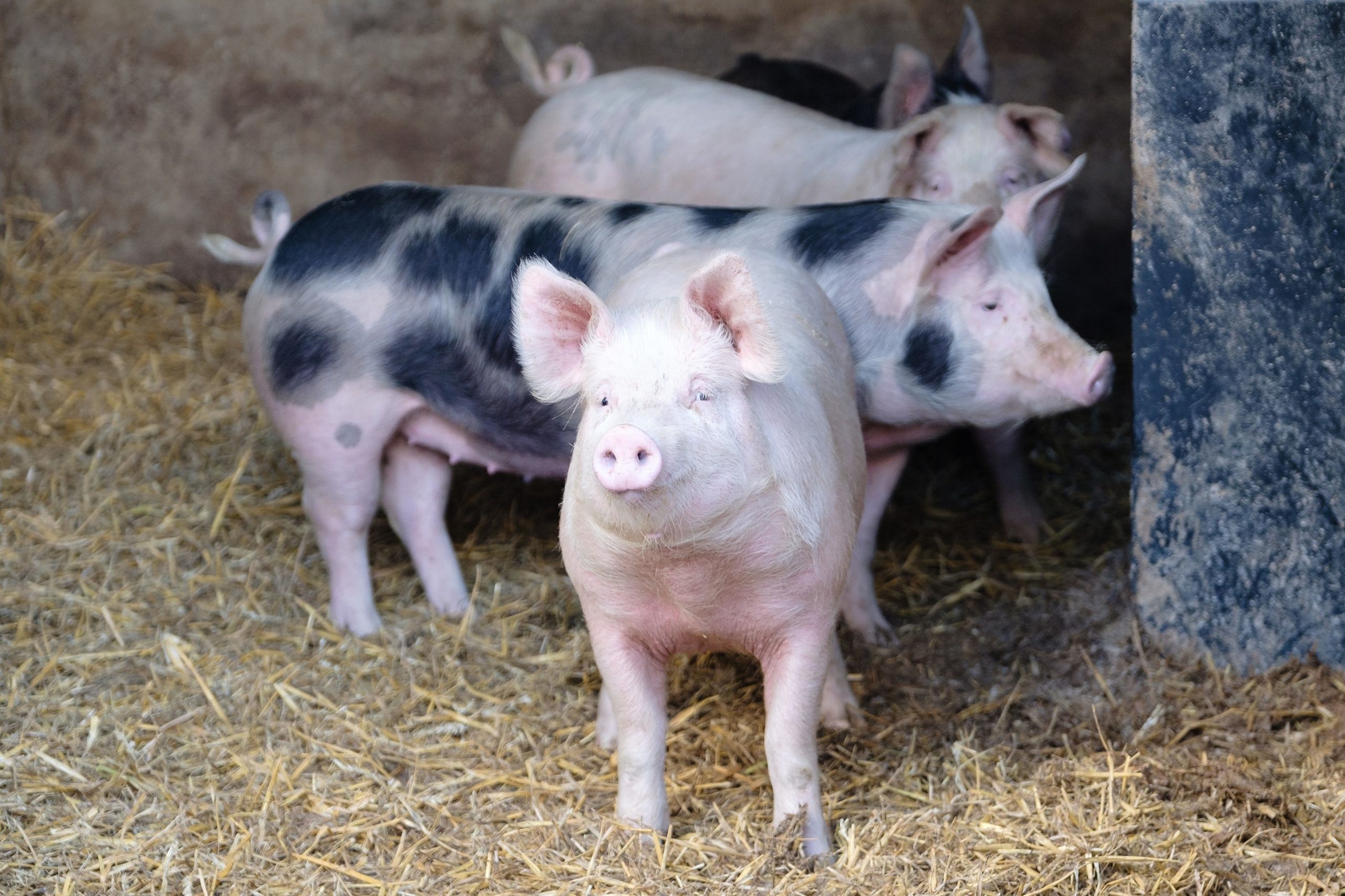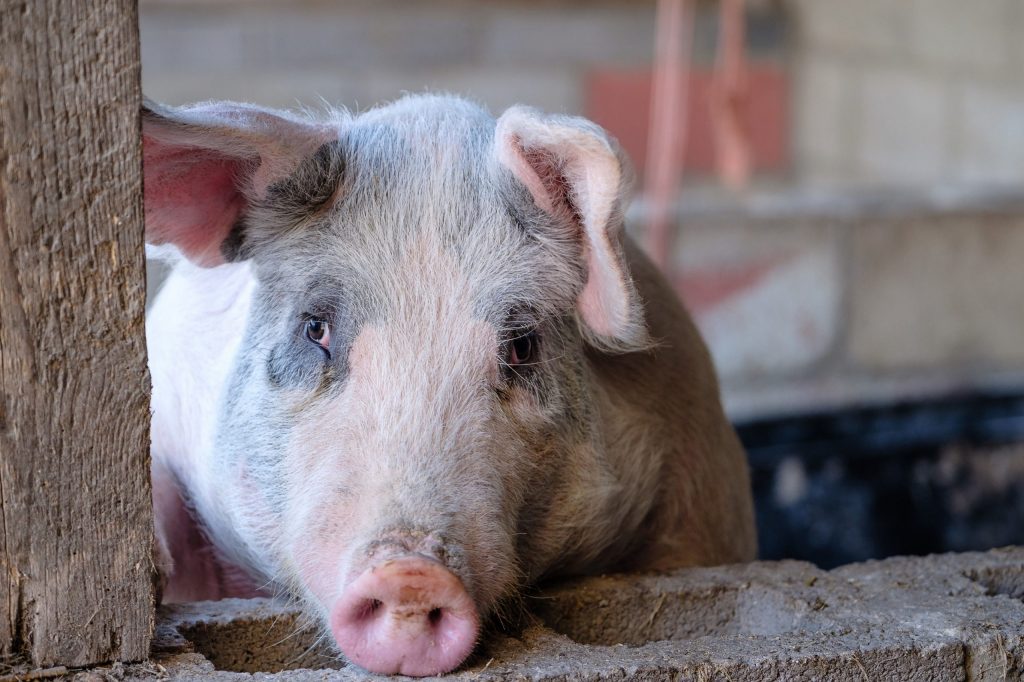 We rear turkeys for Christmas. They are reared on straw bedding in large barns with plenty of space, natural ventilation & light. We buy them in early so they reach full maturity naturally. They are not fed any growth promoters.  Our traditionally prepared turkeys are dry-plucked, hand-finished & hung for at least 7 days in our cold room, preserving the natural texture & enhancing the superior flavour of the birds.
We offer both white & bronze turkeys here at Allington over the Christmas period. Our Turkeys come to us at an early age from Farmgate Hatcheries in Danbury, Essex. We also buy our turkeys from Rob Lunnon, a family friend, who farms at Lower Haydon Farm, Wells.
We've been growing potatoes for over 40 years
We grow approximately 12 acres of potatoes which supplies the Farm Shop with up to 200 tonnes of potatoes per year. The varieties that we harvest are Wilja, Maris Piper, Desiree, Cara & Marfona. To see which varieties are best for you, see below. Any potatoes which aren't good enough to sell are fed to the cattle & pigs – nothing gets wasted!
Wilja
An excellent choice of potato not only because it is extremely versatile but primarily because of taste. Wilja tastes of real potato and takes of some of the characteristics of the soil in which it is grown

.
Desiree
Desiree potatoes are a great all-rounder. Desirees — both waxy and floury — have a pink-red skin and creamy yellow flesh. They are good roasted, sliced into chips or wedges or used in salads, but can also be used in mash.
Maris Piper
The Maris Piper has a golden skin and creamy white flesh with a fluffy texture. This makes it a versatile all rounder, great for chips and roast potatoes, but also good for mash and wedge

s.
Cara
Oval-round, pinkish, red-eyed tubers with soft moist flesh that is excellent for baking and chipping. Much like the King Edward, Cara roast up nicely to make the perfect roast potatoes.
Marfona
Marfona are short, oval-shaped with a smooth texture. They lend themselves perfectly to mash, wedges & boiled potatoes. They also have a golden-brown skin and a smooth buttery taste.