Our in house butchery offers a wide range of meat & cuts. Almost all of the meat is reared on the farm using extensive farming methods. Our traditional British breeds are reared on grass & homegrown cereals. Traditional butchery methods are employed; by careful hanging on the bone and a high level of attention to preparation, the full flavour & tenderness of our meat is allowed to develop. This may mean that the meat is not the bright red colour seen in most retail outlets but a darker shade which is a sign of craftsmanship. The way that meat is cut is very important too. Our butchers cut each carcass on their merits to give you, the customer, the very best.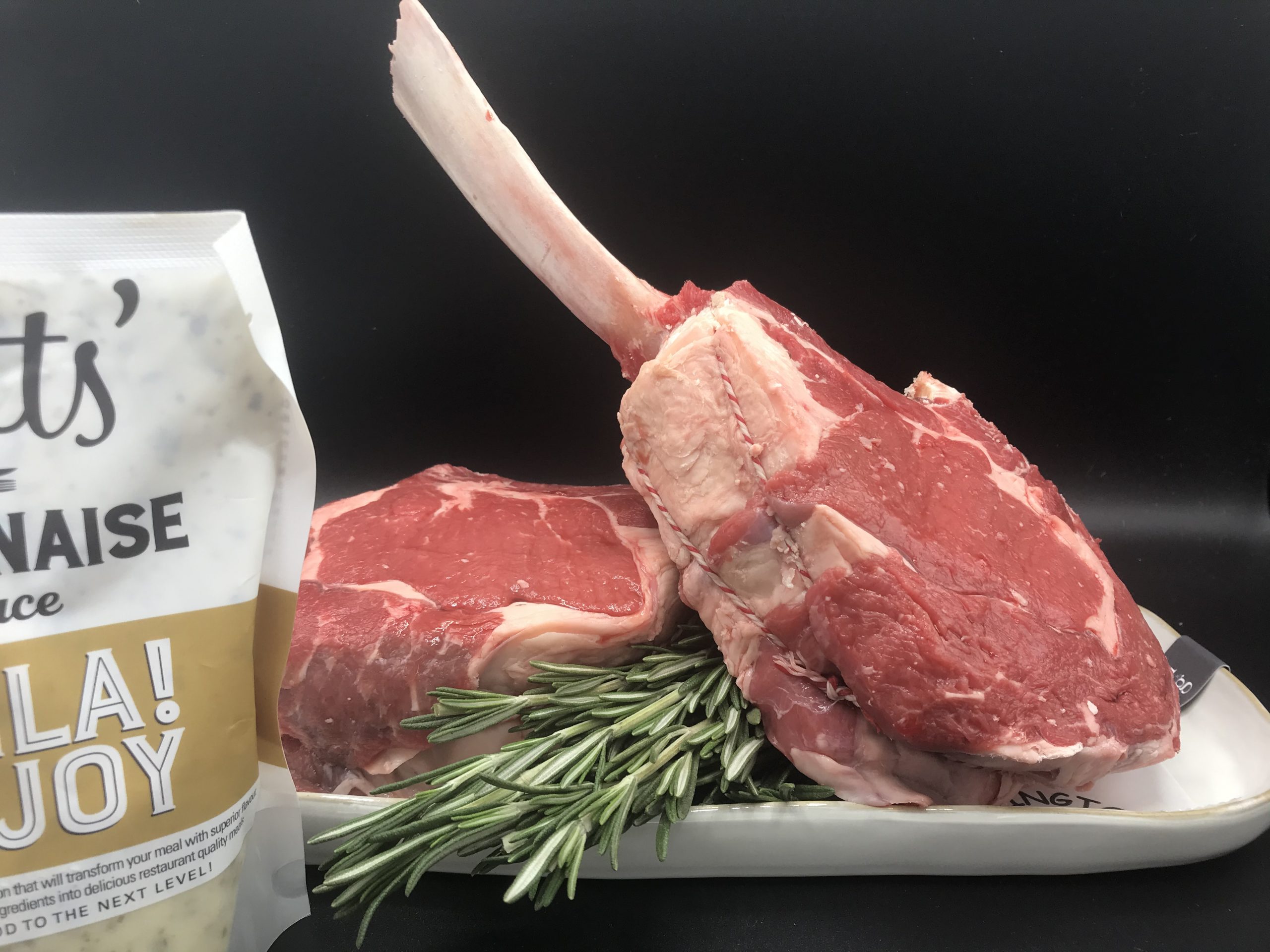 Beef
All of our beef is hung for a minimum of 21 days to give it that beautiful flavour and tenderness. Our beef animals are naturally fattened on grass and our home grown barley. We are not self-sufficient on beef and source the rest of our beef from local farms within the West Country.
Lamb
Nearly all of the lamb sold in the shop has been bred and reared on our farm and if we are unable to keep up with demand at anytime we source from local farmers. Our lambs are naturally fattened on grass. We have mainly Suffolk & Texel breeds of sheep.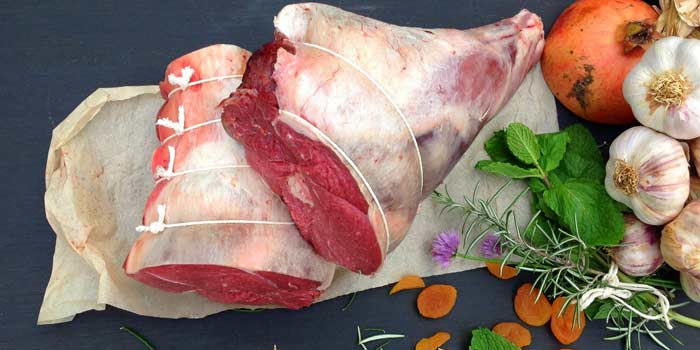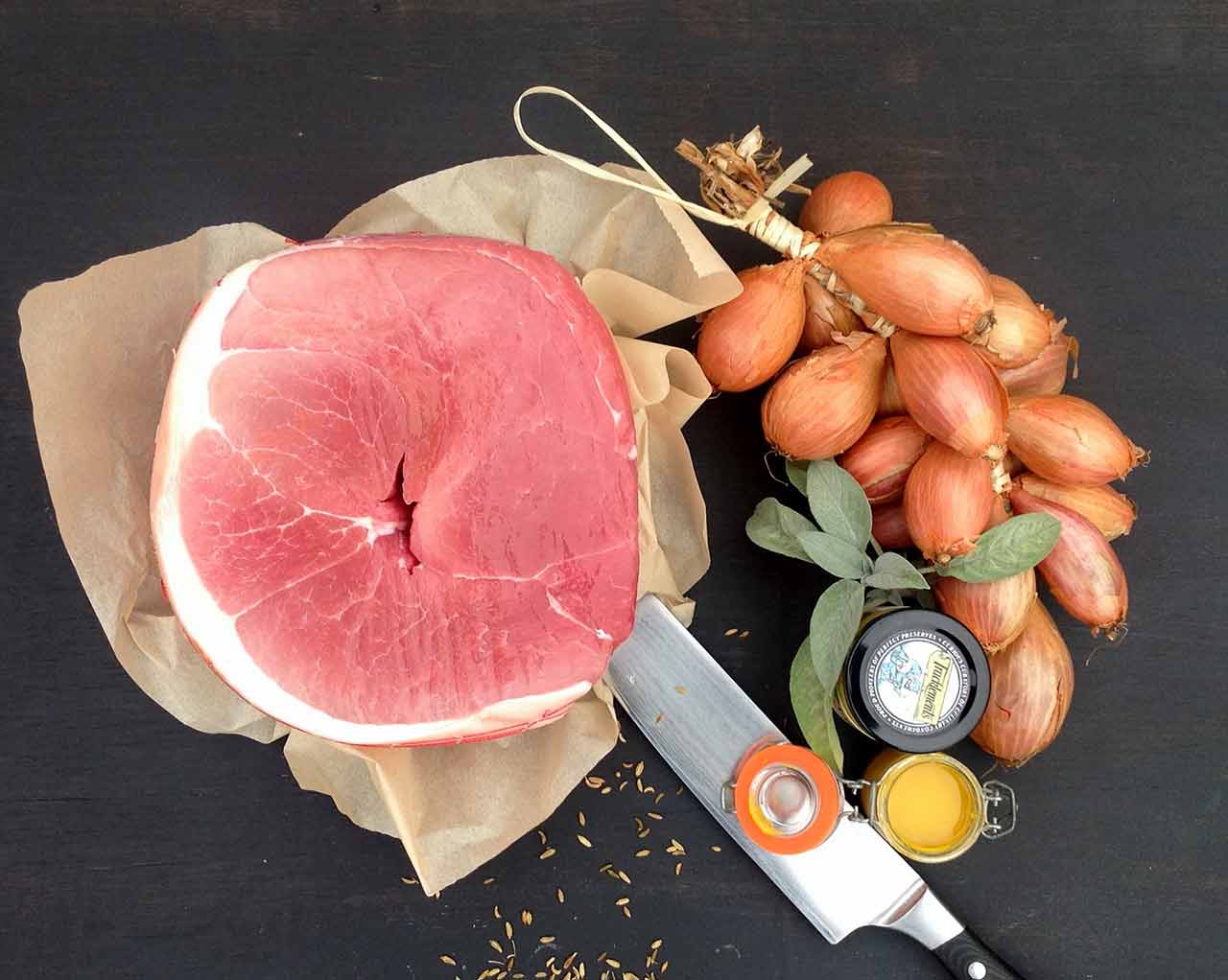 Pork
We rear all of our own pork on the farm, fattened on our homegrown cereals and loose housed in small groups on straw bedding. We predominately rear Large Whites which are a large, lean white breed.
Bacon & Gammon
We dry-cure a lot of our own bacon from our own pigs, which is available to buy all year round. We offer unsmoked as well as smoked back and streaky bacon which we smoke on-site. We also stock dry-cured back and streaky bacon, thickly sliced from Cheshire oak. Cheshire Oak, also supply all of our English smoked and unsmoked Gammon Joints.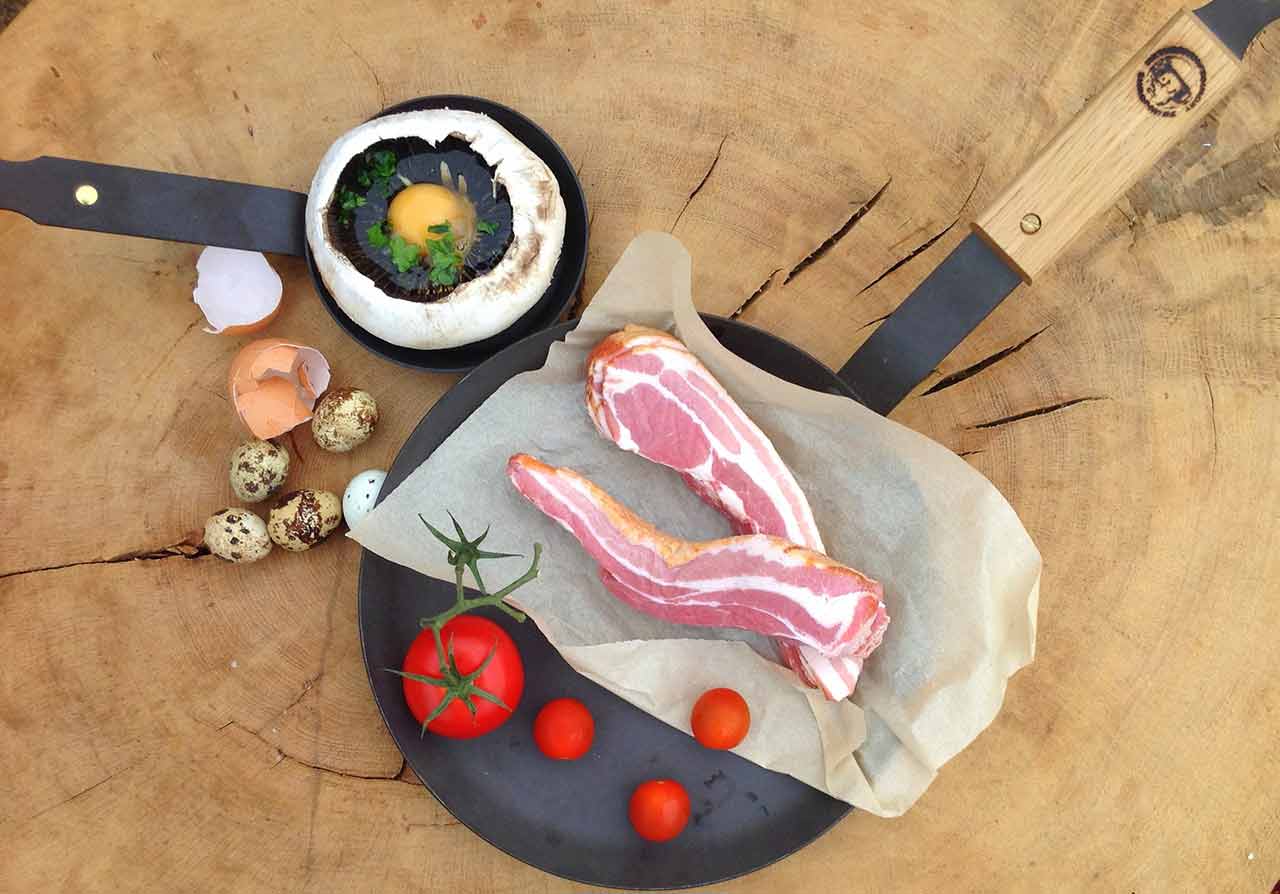 Ham Joints
Home-cooked Ham Joints, Smoked Ham and Honey Roasted Ham Joints, cooked by us to our recipe, sold sliced or as a joint ready to carve and enjoy!
Free-Range Chicken
Fresh, Free Range, Oven Ready Chicken with Giblets reared at Woolley Park Farm, Bradford on Avon. Their chickens are free range, corn fed and are traditionally dry plucked and hung. Our smaller free range chickens are reared by the Caldecott family in Worcestershire. Also available in the Caldecott range are breasts and oyster thighs. We also stock High-Welfare, Barn- Reared Chickens.  Available in this range are supremes, packs of five chicken breasts and wings.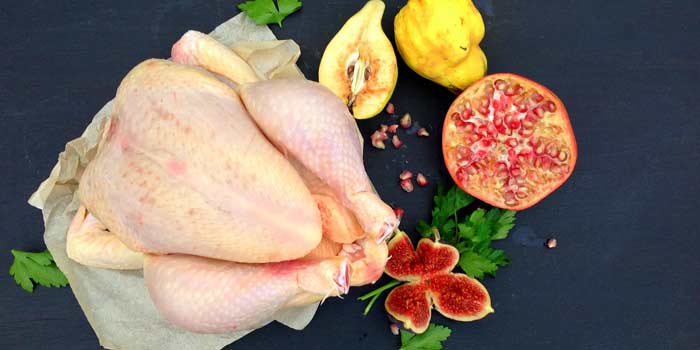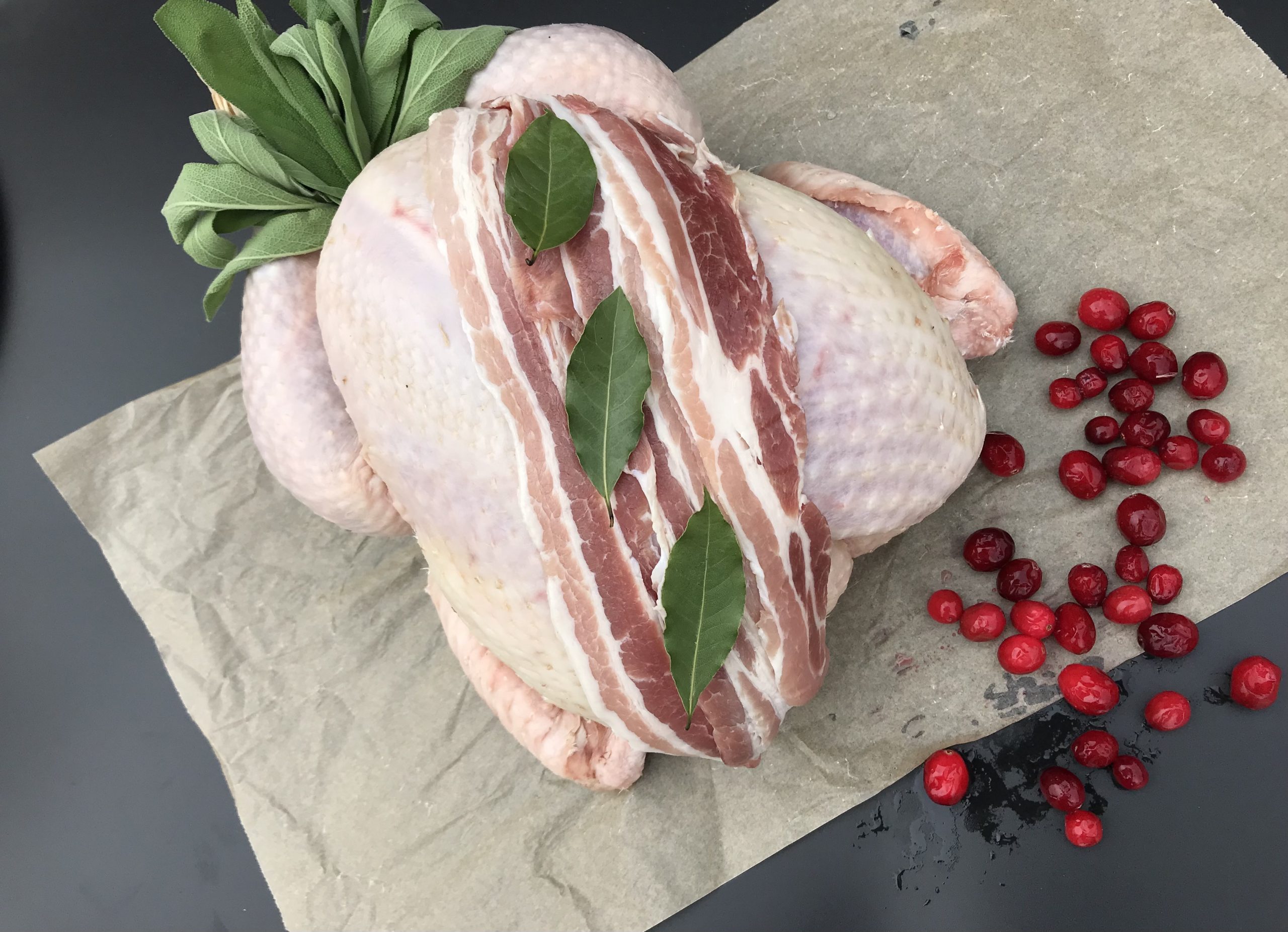 Turkey
Whole Fresh Oven Ready Turkey with giblets. Our Turkeys are reared here on our farm at Allington and also by Rob Lunnon, a family friend, who farms at Lower Haydon Farm, Wells. Our Turkeys are all reared on straw bedding in large barns with plenty of space, natural ventilation and light. They are not fed any growth promoters and reach full maturity, naturally, before they are killed. Traditional methods are used to prepare the turkeys; they are killed and processed on the farm with minimising their stress a priority, turkeys are dry plucked, hand finished and then hung for up to 14 days in cold rooms. This process preserves the natural texture and enhances the superior flavour of the bird.
Homemade Sausages
We make our award-winning sausages twice a week, here at Allington. Using our home-reared pigs to create our popular range, we are continually searching for new flavours. Alongside classic favourites such as, pork, apple and cider and honey-roasted parsnip, you can always guarantee that our sausages are fresh and bursting with flavour.