Our Finest
Selection, ever!
We're so proud of the selection on offer in our Deli. Whatever the occasion, we have something for you. You could be looking for a quick bite on-the-go, or planning a dinner party and need some delicious cheeses to impress your guests. Our experienced deli members will be able to guide you through our range of local, artisan and continental cheeses.
Pierre Granger - Deli Manager
Oils & Vinegars
We have a large selection of flavoured oils to go perfectly with any dish. If anti-pasti is what you're after, then our oils go side-by-side with our range of cured meats, cheeses, olives, sundried tomatoes, artichokes and sweet balsamic onions.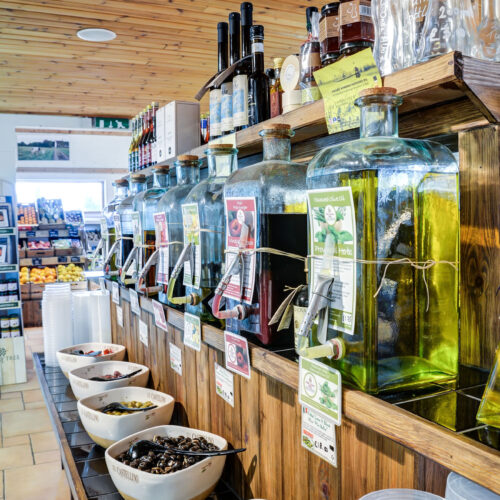 Home-Cooked Ham
The members of our deli are most usually front of house, to assist in your requirements. Behind the scenes, they're busy preparing and cooking ham and beef joints, ready to be put in our counter. Whether you're after cooked, sliced beef or honey-roast or smoked ham, then we have what you need.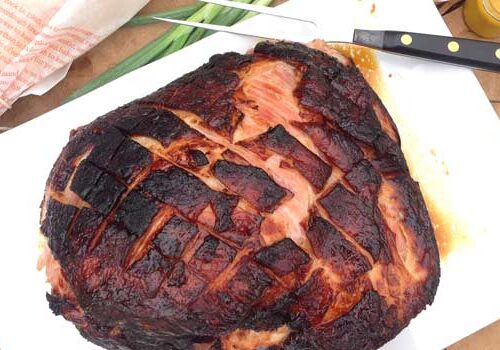 Cheese
We champion speciality cheeses from Local, British and some European Cheesemakers. Our cheeses have a story of their own and are often made with recipes handed down from generation to generation. We proudly support small artisan producers. Enquire about our Celebration Cheese Cakes here
Scotch Eggs
In our opinion, the humble Scotch Egg should be celebrated for its sheer genius. From its simplicity to its adaptability, we don't have a bad word to say about them. We think we've found two of the best suppliers in the country to supply us with their creations. Between the Handmade Scotch Egg Company and Happy Belly Scotch Eggs, we think you'll never get bored of their flavour range and deliciousness!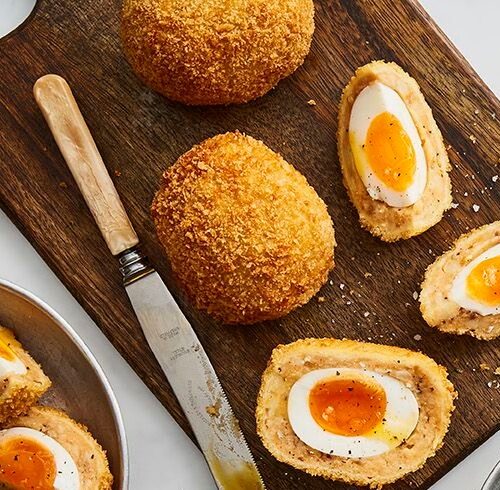 Smoked Fish
Our smoked fish is supplied by a small family run smokery, in Somerset. Brown & Forrest produce the finest smoked salmon and mackerel for us. They use simple wood fired systems and are totally non-industrial, specialising in small scale batches, smoked to order and produced with love, care and dedication. We also stock delicious hot smoked trout and smoked trout pate from Mere Fish Farm.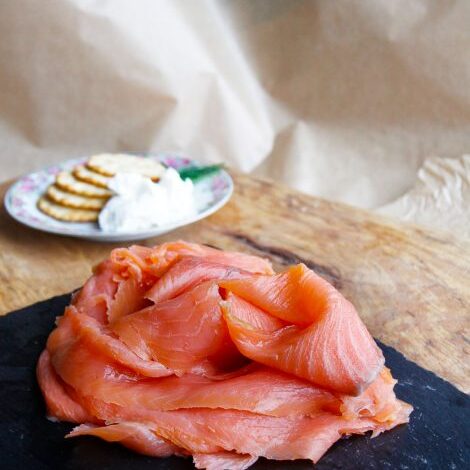 Dairy
Geoff & Kim Bowles began farming in 1982 in Beckington, Somerset at Ivy House Farm, now home to 120 Jerseys cows, supplying organic jersey milk, cream and butter to customers all over the south of England. We've been stocking their milk and cream for as long as we can remember & are chuffed to bits with the flawless quality of all of their products. We also stock locally made natural and flavoured yoghurts, from Woodlands Farm and Bybrook Dairies.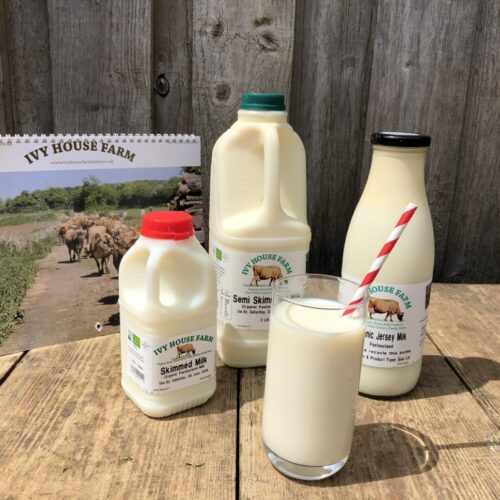 Pies
As well as our delicious homemade pork pies, we stock locally made Plenty Pies their range includes their best sellers; Breton chicken and shin of beef, as well as recipes comprising meat, game, fish, vegetarian and vegan ingredients.  Although all are delicious reheated, the cream-based fillings work really well cold – perfect for picnics!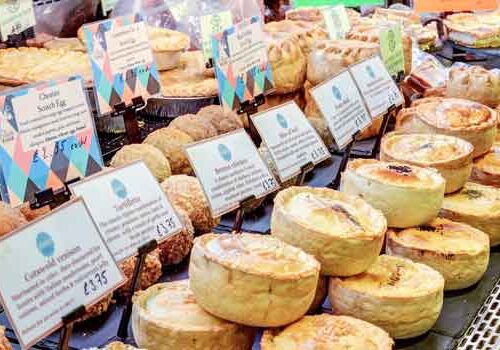 Allington Café Range
We're very lucky to have the talented Allington Café chefs, making their signature savoury and dessert pies for us. The ever changing flavours means that you'll never get board of the same pies. All made on site, all the ingredients are home-reared or sourced locally. Check out their weekly family quiches, and sandwiches-to-go, too.